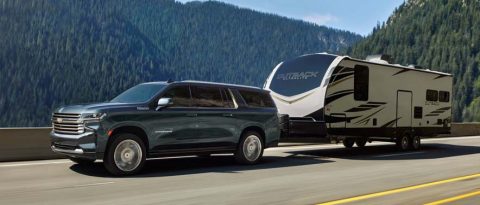 Spring Break Road Trip Planning
Warmer days and clearer skies are on their way, which means it's almost road trip season. Whether your spring break trip is an epic adventure or a fun-filled day trip, these tips can help you plan the perfect getaway.
Day Trip
Day trips are perfect for novice road trippers or those short on time. Here are a few smart planning ideas on how to make the most of your next adventure.
Prioritize.

Decide what you really want out of your day trip and keep your budget on track. If sightseeing is more important than dining out, pack a lunch and spend your money on roadside attractions and shopping instead.

Make a schedule.

Day trips usually last a few hours, so make them count! Create a schedule of what you want to do and see, but allow yourself some flexibility to improvise and explore.

Maximize road time.

Don't spend your day cruising the highway, or worse, stuck in traffic. Plan your route to avoid rush hour and make time for some scenic drives and idyllic backroads. 

Pack essentials.

Road trips with kids can sometimes be a challenge, but if you plan for entertainment on the road, the journey becomes part of the fun. Remember to pack favorite snacks and download their favorite movies or music.
Epic Adventure
For some, spring break means an extended road trip. Before you take off on your journey, consider these tips: