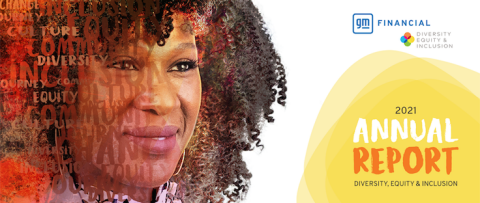 GM Financial Releases 2021 DE&I Annual Report
GM Financial recently released its 2021 DE&I Annual Report, expanding the company's reporting scope around diversity, equity and inclusion. The goal of this year's report was to use statistics and storytelling to bring awareness to the company's DE&I journey to date.

The design of the report shows GM Financial's many DE&I layers, from processes to people and everything in between. The layer theme represents a dedication to our future — a commitment to be better than we were yesterday.

The report also outlines the consistent and measurable DE&I goals we continue to strive for while sharing the details of the work we are doing companywide to get there. This report shares the successes we've experienced through our DE&I journey so far and reveals the improvements and changes still to come.

Download GM Financial's 2021 DE&I Annual Report here.