Reliable vehicles that get the job done
Public entities like hospitals, city utilities, and police and fire departments depend upon transportation that can withstand the rigor of the job.
A municipal lease can help you get the vehicles your organization needs.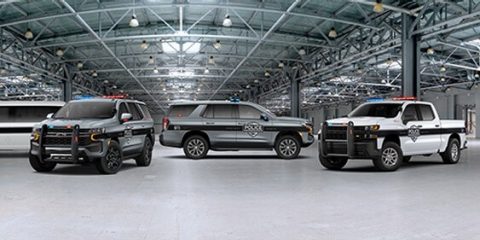 Stretch your annual budget across multiple vehicles
Low, tax-exempt rates and multiple payment options
No processing fees or excess wear-and-use charges
Buy your vehicle for $1 at lease end
Annual, semiannual or quarterly payment options
Service contracts can be included
Lease payments are not considered debt, but are typically subject to annual budgetary appropriation and listed as a line item in the operating budget
Financing available for electric-vehicle charging stations

Put a Municipal Lease to Work for You
With a municipal lease, your dollars can get to work faster. For example, with a $45,000 annual budget, you could lease four vehicles for the price of purchasing only one.

Who qualifies for Municipal Leasing?
Most governmental agencies and subdivisions, as defined in IRS Section 103, are eligible. These include:
Cities and Towns
EMS Departments
Fire Departments
Park Districts
Police Departments
Public Hospitals
School Districts
States and Counties
Water Districts