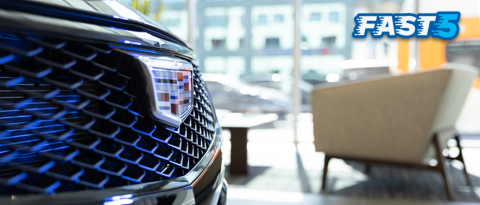 Fast 5: The Best Time to Buy or Lease
Fast 5 is a series highlighting five fun facts about topics you vote for. In our last edition, "Fast 5: Things You Might Not Know About Us," readers wanted to learn more about the best time to buy or lease a vehicle.
Does it matter when you go to the dealership? What about time of day? A particular day of the week? Or even the best month? What resources are available to prepare for that visit?
Over the years, we've done plenty of research, and we've compiled a list of the top five answers for these questions.
Whenever you decide to buy or lease a new vehicle, just know that we're here for you. Take the poll below to help us decide the next edition of Fast 5.