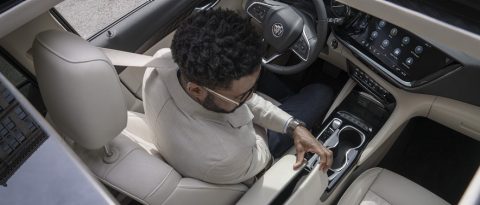 When is the Best Time to Buy a Car?
Getting a new vehicle is a big decision, and you want to get the keys at the right time. But when is best time to buy? Many people are concerned about getting a good deal on a new car, but it's even more important to buy when it fits within your budget.
Here are a few things to consider before you hit the road in your new ride.
Analyze your budget
With the potential to be one of your biggest monthly expenses, leasing or buying a new car is a serious financial commitment. Check out what you typically spend in a month and see how much car you can afford.
Factor in the total cost of ownership — including your monthly payment, gas or electric charging, auto insurance and regular maintenance — when determining a comfortable price point. Our affordability calculator can help you get an estimate on numbers.
And remember to gauge if you should repair your old car or get a new one while you're at it. Investing in a new ride instead of spending a lot on a car that has another year left in it can end up costing you less in the long run.
BUDGETING TIP: If the numbers don't quite work, look for ways to rearrange your budget. Maybe you can take a few dollars from non-fixed expense categories (such as entertainment or clothing) and move them to your vehicle category.
Contact the dealership
As you browse the dealership's selection and get ready to test-drive, remember that the Manufacturer's Suggested Retail Price (MSRP), or sticker price, is just part of what you'll need to consider. You may also be required to pay for sales tax, title and registration, plus any add-ons you opt for, like GAP or extended warranties. Together, these costs make up your monthly payment.
BUDGETING TIP: Trading in your current vehicle or making a down payment can reduce the overall amount you need to finance, which may lead to monthly payments that better fit your budget. A trade-in can only reduce the amount on trade if there isn't negative equity.
Get behind the wheel
When it comes to your new vehicle, remember that your monthly payment and gas aren't the only expenses to expect. Put a little money aside now to help you afford unexpected expenses or splurges (think new tires or a road trip) without taking on debt or dipping into your savings.
BUDGETING TIP: In addition to your regular savings, try to put $20-$50 each month into an emergency fund or a designated savings account.
Is now the best time for you to lease or buy a car? Apply online to see if you're eligible for prequalified financing. And remember that many dealerships offer ways to do your entire purchase without leaving your home. Get started at Shop.Click.Drive.