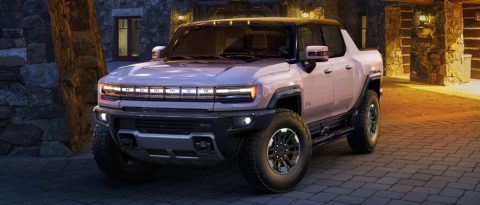 Electric Cars: Benefits You Should Know
There's been a lot of buzz about electric cars lately — and for good reason. They're a big part of the future of driving and have distinct benefits that help them stand out from the crowd. Here are a few reasons to consider getting one of your own.
Goodbye gas stations
Imagine this: It's pouring down rain with gusts of wind that send shivers down your spine. You're running errands you've been putting off when you see it: Your gas tank is almost empty. Sound familiar? It doesn't have to.
With convenient at-home and on-the-go charging options, you can stay in the comfort of your vehicle without having to brave less than ideal weather conditions. In fact, charging an EV is easier than you might think, even if myths about charging make it seem otherwise.
Lots of apartment complexes and public parking areas offer charging stations, sometimes even free of charge. If you're looking for public charging stations nearby, there are convenient apps to help you find them.
And if at-home charging is your preference, you can choose which station's power level best fits your needs.
Did you know that you may be able to include an at-home charging station in your vehicle financing? Don't forget to talk about charging needs when negotiating financing at the dealership.
Unique driving experience
If you've only ever driven a gas-powered car, you're accustomed to the noises it makes when you start it up and while you drive. Electric cars, however, are among the quietest drives available.
Because they lack the traditional combustion engine mechanisms that cause the noises you hear when driving a nonelectric car, expect to be able to enjoy audible entertainment a lot more. Or, you can simply enjoy the relaxing silence as you go from Point A to Point B.
And don't worry, just because it's quiet doesn't mean you'll sacrifice power. The get-up-and-go of EVs rivals that of much mightier traditional engines, making accelerating that much quicker and smoother.
Pro tip: Check out the truly unique experience of driving the brand-new GMC Hummer EV, the world's first all-electric supertruck.
There's an EV for every lifestyle
Whether you regularly drive kids and pets around or you're flying solo, there's an electric car that will fit your needs.
The Chevrolet Bolt EV is a hatchback that packs a punch. Don't be fooled by its compact design, as the roomy interior and modern technology are more than you might expect. Plus, you can get an estimated 259 miles to each charge, making it perfect for city dwellers.
Want a little more room? The Cadillac LYRIQ, set to hit the market in 2021, might be perfect. As a full-size SUV, its large cargo space gives you flexibility, and it still gets an estimated 300 miles to each charge. Plus, it delivers on the showstopping features you've come to expect from Cadillac.
Remember, you can always get on the EV bandwagon by purchasing a certified pre-owned electric car. It has nearly all the benefits of modern-day technology with a more affordable price tag.
If you're ready to commit to an electric car, start by applying for prequalified financing. To learn more, check out these five things you should know about electric cars.