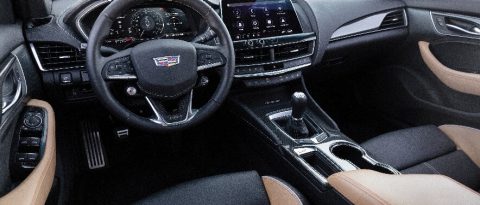 How to Special Order Your New Vehicle
You are ready to get a new car and are thinking about custom ordering, but aren't sure how the process works. How do I build it, and when does the dealership come into play? What do custom vehicle financing options look like? We'll walk you through the process to get you closer to the driver's seat.
Why would I want to custom order a car?
Special ordering your vehicle gets you the features you want and ensures you get the most out of your ride. Specifying the packages and trim level makes the vehicle uniquely yours and makes sure you don't pay extra for features you won't use.
How do I custom build a car?
To order a GM vehicle, you can go to your preferred Chevrolet, Buick, GMC or Cadillac dealership and build it in person or go online to the manufacturer's website to customize the vehicle. During the design process, you can specify the features you want your vehicle to have, see how the addition and subtraction of technology and accessories will change the car's look and view pricing.
Do I qualify for manufacturer or dealership discounts and incentives?
In some cases, you may be able to special order a vehicle and still qualify for cash offers and loyalty discounts. Talk with your dealer to see what savings you're eligible for.
What does financing and ordering look like?
Once you've built your vehicle, you'll coordinate with the dealership to find financing options. Just like when you buy a car off the lot, they'll have access to multiple lenders, like GM Financial, and can work with you to find the financing or lease agreement that works best for you. If you want to get a jump-start, apply to prequalify for financing and use our payment calculator to estimate payments.
What should I expect with vehicle delivery?
Your dealer will be the best source of information regarding the delivery of the vehicle. They will let you know the estimated timeframes before you place the order and can keep you updated throughout the manufacturing and delivery process.
Getting a new vehicle is an exciting experience, and you should get the most out of it. If special ordering is the way you want to go, find a or visit the manufacturer's website to custom build and price your vehicle.