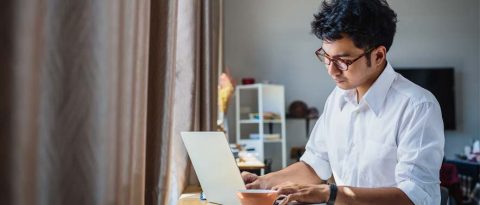 Car-Buying in the 'New Normal'
Looking for a new car can be exciting and rewarding. It can also be a little intimidating with so many things to consider — what size, which packages, financing and "Oh, I like that color!" Here are our top new car-buying tips for the current auto landscape.
Be open to different options
Due to the limited inventory on new car lots, you may find that your ideal vehicle isn't readily available. Be open to exploring different models in the same segment. If the dealerships don't have the exact model you're looking for, they'll typically work with you to find a vehicle that's most comparable to it.
Be geographically aware
You might have to expand your geographic search to include dealerships that are farther away from home. It's a good idea to call ahead before you drive to the dealership because inventories are changing quickly and the website might not always be up to date.
Be patient
Many dealerships have wait lists to view and purchase the next vehicles brought to the lot. While the dealer works through the list, you can do your homework. If you want to get your dream car outfitted with your favorite color combination and features, consider preordering a vehicle.
Be prepared
Know what features you need and those you can live without. You can look on different websites to see the average selling price of the cars you're interested in. Keep in mind, you likely won't have the same leverage in negotiating as you did two years ago, unless you're trading in your vehicle.
Be financially knowledgeable
Have your finances in order before you get to the dealership. Decide if you want to lease or purchase. Consult your budget to see what kind of monthly payment you'll be able to afford and the duration of time you want to finance for. Know your credit score in order to anticipate what kind of interest rate you can get when financing. If you want to see the financing you qualify for ahead of time, you can apply to prequalify.
Be ready
Know what you want, how much you're willing to compromise and what your budget can handle so that you'll know when you've found your next car and can buy it right away.

Hopefully, these tips for buying a new car will help you feel more prepared for what to expect at the dealership. Do your homework and ask the right questions so you can choose your next vehicle with confidence.