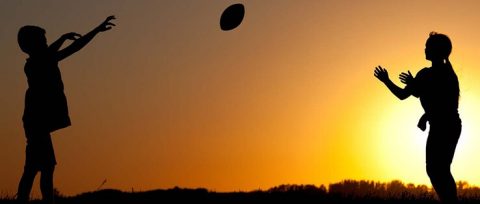 7 Free Activities for Fall Fun
The days are getting shorter, the temperature is getting cooler and everyone is breaking out their cozy sweaters and everything-pumpkin-spice. Just because summer is drawing to a close doesn't mean the fun has to end. Here are some fall activities that will keep you busy without draining the bank account.
Build a scarecrow

Gather items you already own, like a pair of jeans, a flannel shirt and an old pillowcase to start your creation. Stuff the scarecrow with old towels and T-shirts or leaves, then customize it with felt patches or draw a face on the pillowcase with permanent marker. Bonus points if you can get the family involved to make a scarecrow that matches each of their personalities.

Pick apples

Visit your nearest apple orchard to pick a bushel or two of the ripest apples this fall season. Bringing those crisp apples home might cost a small fee but could supply you with many tasty options. Apples are a healthy snack, but if sweets are more your style, you can always make candy apples or apple pie with your haul.

Make apple cider

Whether it's cold outside and you need a cup of warmth, or you just really like the smell of simmering spices, try your hand at making homemade apple cider. Sitting down with a steaming cup of apple cider is one of the most relaxing things to do in the fall. Add some whipped cream to the top of your cup for added creaminess and coziness. All that's left to do is put on your favorite flannel and curl up with a good book to read.

Play a friendly game of football

Throw on your favorite jersey and meet your friends and family outside for a game of touch-football. If you want to make the game more competitive, play for an incentive: Losers have to rake the leaves.

Go on a ride to admire the changing leaves

Bike or drive along the scenic route and enjoy the beautiful colors of the season. Turn up your favorite SiriusXM® channel and hit the road. Bring some of your homemade apple cider in a thermos to sip on while you "leaf peep."

Watch a Halloween movie marathon

Snuggling up under a blanket on a dark and stormy night is one way to escape the chilling temperatures outside and embrace the spookiness of the season. Nothing says fall quite like the scary movies on TV around Halloween. Even if scary movies aren't your thing, there are plenty of classic sports movies and holiday movies to watch.

Visit a pumpkin patch

Going to a pumpkin patch to pick out pumpkins and take pictures with the wooden characters is a fall tradition for many. Load up the loot in your new truck or SUV so you can bring the fun home and carve jack-o-lanterns and roast pumpkin seeds to snack on. Or you can paint the pumpkins and display them on your porch or as a centerpiece. If baking is your forte, make pumpkin pies from scratch or satisfy your tastebuds with pumpkin bread — with cream cheese frosting, of course. After all, it is the season of pumpkin spice.
There are lots of things you can do this autumn to catch some fresh air, enjoy the beautiful colors, and experience the thrills and spices of the season. If you're going out to support your favorite football team, check out these tips to be a tailgate champion. If you're already looking into the next holiday season, here are some ideas for a budget-friendly Christmas.