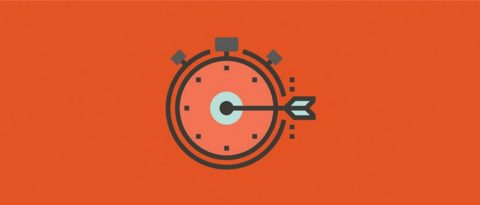 Free Yourself From Fleet Busywork
You'll never hear a business owner or fleet manager complain about having too much time. Managing a fleet on top of other responsibilities means that time is always in short supply. And that supply only dwindles as a company grows.
The cost of success is a growing fleet that requires more tasks and more time. And where the path of least resistance is settling for a routine of endless paperwork.
But Brian Lockhart, VP of National Sales for Commercial Vehicle Lending at GM Financial, insists that the solution is to stay focused on your most important work.
"Business owners need to find a way to spend their time growing the business, not maintaining a fleet. And fleet managers should be focused on analysis and strategy, not clerical work."
That may seem easier said than done when you're thinking about vehicle maintenance, for example. At a minimum, you need to create and keep up with maintenance schedules, find service providers and pay bills. And that's only one aspect of fleet management.
Add to that vehicle purchasing, replacing old vehicles with new ones, whether to lease or finance, safety, efficiency, employee productivity, insurance, finding the right vehicle for the right job, accidents and more.
With so much to think about, it's no wonder you don't have the time or energy to do anything else. So if you feel stuck, you're not alone.
"I meet a lot of business owners who are stressed out or disappointed because they can't spend more time doing what they're good at," says Brian. "They feel they've gotten too far from the passion they started out with because they're buried in fleet management tasks."
The good news is you don't have to stay there. You can get back to the more important work of stewarding your vision, future planning and developing new business.

But does that mean you should off-load your fleet management burdens onto a part-time employee or office manager? Not unless they understand fleet management and have a system in place. Otherwise, it's still a problem. It's just not your problem.
"Your vehicles are revenue generators, and every aspect of your fleet needs to be optimized if they're going to make money for you," says Brian. If you want your fleet to be a financial advantage for your business, your fleet manager should be freed up to focus on the big picture. And that's not likely to happen if they're buried in fleet management tasks.
To be sure, fleet management administration can't be ignored. The question is who should be doing it, and whether sifting through endless paperwork and to-dos is the best use of your company's time.  
Brian believes that a fleet management company like GM Financial has the right solution. "You need someone who can take care of the clerical piece and inject incremental minutes back into your day," he says.
Imagine having the freedom to focus on what you do best through tools for analyzing your data, consolidated billing, a commercial line of credit and experts to help with setup and consulting.
When you're ready to talk more about recovering your time, getting back to your most important work and optimizing your fleet, we're here to help.