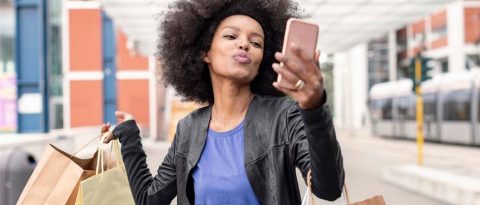 Can We Predict How You'll Spend Your Tax Refund?
Ah yes, tax season is upon us once again. Ready to take a break from gathering information and filling out forms? Or maybe you haven't started filing yet. Either way, take this quiz to see how you're going to spend — or save — your refund.
Total up your A and B answer choices to see which category you fall into.
You find an extra $20 in your old winter coat. Is it burning a hole in your pocket or will you save it?

a.     Save it (hide it in a different pocket).

b.     Spend it on something I don't need immediately.

Which tax evader are you a fan of?

a.     Boston Tea Partiers, duh.

b.     Al Capone, what's it to ya?

What is your go-to order on a fast-food dollar menu?

a.     Cheeseburger.

b.     Milkshake.

How do you approach filing your taxes?

a.     I'm really proactive and get my taxes done early.

b.     It always sneaks up on me, and I file at the last minute.

What kind of music do you kick off a road trip with?

a.     Classic rock or oldies; I know every word.

b.     Current trendy pop that I vibe with on social media.

How do you grocery shop?

a.     We're sticking to the list and that's it. Put. The. Chocolate. Back.

b.     I didn't think I needed oatmeal, but it was "Buy 3, Get 1 Free!"

When you go out to eat, how do you like to order?

a.     We'll all start with waters for now, please.

b.     Oh, appetizers? We'll take one of each!

How do you approach holiday shopping?

a.     Wait, do cousins, co-workers and the weird aunt all get gifts?

b.     You can't put a price on friendship. You get a gift! And you get a gift! Everyone gets a gift!!

When car shopping, do you want every perk available or is the base model usually good enough?

a.     It's just transportation, and I only need to get from point A to point B.

b.     Give me the heated steering wheel, touch screens everywhere and GM's Super Cruise!

How do you lunch?

a.     I bring a homemade sandwich or leftovers to work.

b.     Let's go out, I heard there's a pop-up Italian-Japanese fusion restaurant behind the bodega!

How do you snack at the movie theater?

a.     I pack my purse and cargo pants with dollar store treats.

b.     I need to hit up the concession stand for a tub of popcorn, candy and maybe a large slushie.
Now that you've tallied up your answers, see how you're most likely to use your tax refund this year.