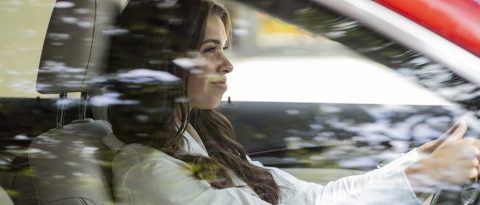 Big plans for your tax refund? Read this first.
Happy tax refund season! Why not use some or all of your refund on car care? Investing in your vehicle can help ensure that you have safe, reliable and long-lasting transportation.
Spending money on tune-ups at the dealership, new tires, and plenty of pampering at the car wash (because a clean car is a happy car) kept my older car safe and running strong for as long as I needed it.
If you find your tax refund burning a hole in your pocket, here are some smart ways you can use it to drive a brighter financial future for you and your vehicle.
Smarter ways to use your tax refund
Make a down payment.
Is it time to get rid of your older vehicle or should you repair it? While every situation is unique, using your tax refund as a down payment can help lower the overall cost you need to finance and lead to payments that better fit your budget. It can also help you avoid eventually owing more on your vehicle than it's worth (also known as being "upside down" or "underwater" on your financing).

Talk to a GM dealer about combining your down payment with other current offers or incentives.
Treat your ride.
Maybe your tire tread is worn down, or perhaps there's a weird rattle coming from somewhere under the hood. Now is a great time to do something about it! Your tax refund can help you pay for simple repairs that may keep you safe, prevent severe issues down the road, increase fuel efficiency and extend the life of your vehicle.
Start a vehicle emergency fund.
What would happen if you suddenly blew a tire or needed an emergency repair? Could you afford to fix it or be without that mode of transportation. Give yourself peace of mind and consider stashing some or all of your refund in a vehicle emergency fund. The emergency fund will help you cover sudden bad luck and critical repairs, and even pay for a rental while your vehicle is at the dealership getting fixed.
Remember, we're auto finance experts, not tax experts. Before you decide how to spend your refund, research all of your options to help you make the best choice. This KEYS Online tax course could help. Use our payment and loan calculator to see how financing a vehicle can fit into your budget.