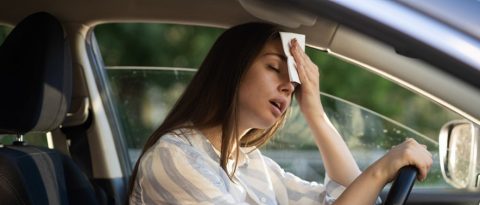 Summer Safety: Hot Car Awareness
As a Texas native where 100-degree days (and hotter) are the summer standard, you learn quite a bit about staying cool in sweltering heat — and keeping your car cool as well.
But no matter where you live, beating the heat can quickly go from the pursuit of casual comfort to calls for critical care when it involves a hot vehicle and vulnerable persons or pets.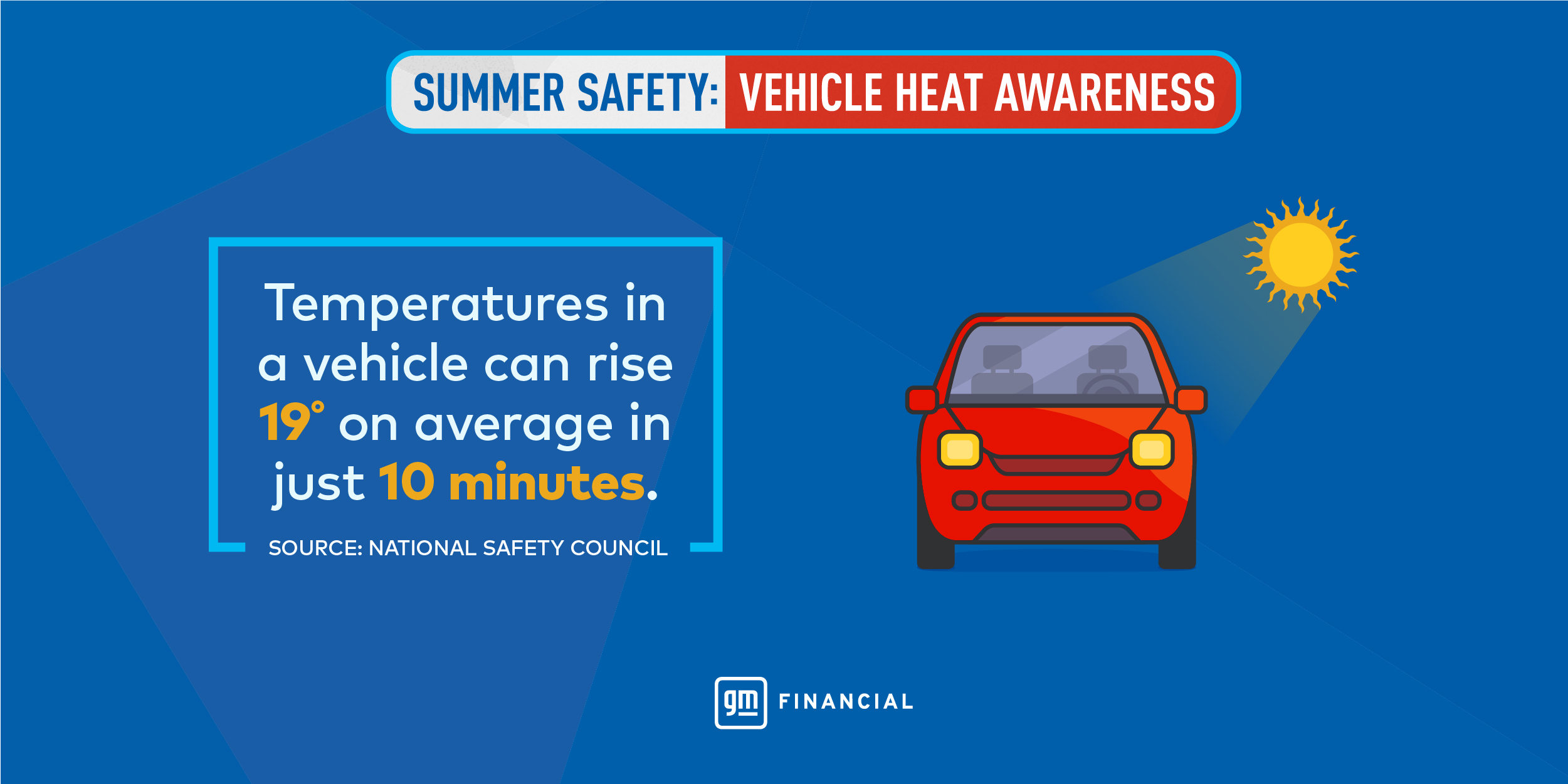 Raising heat awareness
Since 1998, 910 children have died in hot cars. In fact, Pediatric Vehicular Heatstroke (PVH) is the leading cause of non-crash, vehicle-related deaths for children.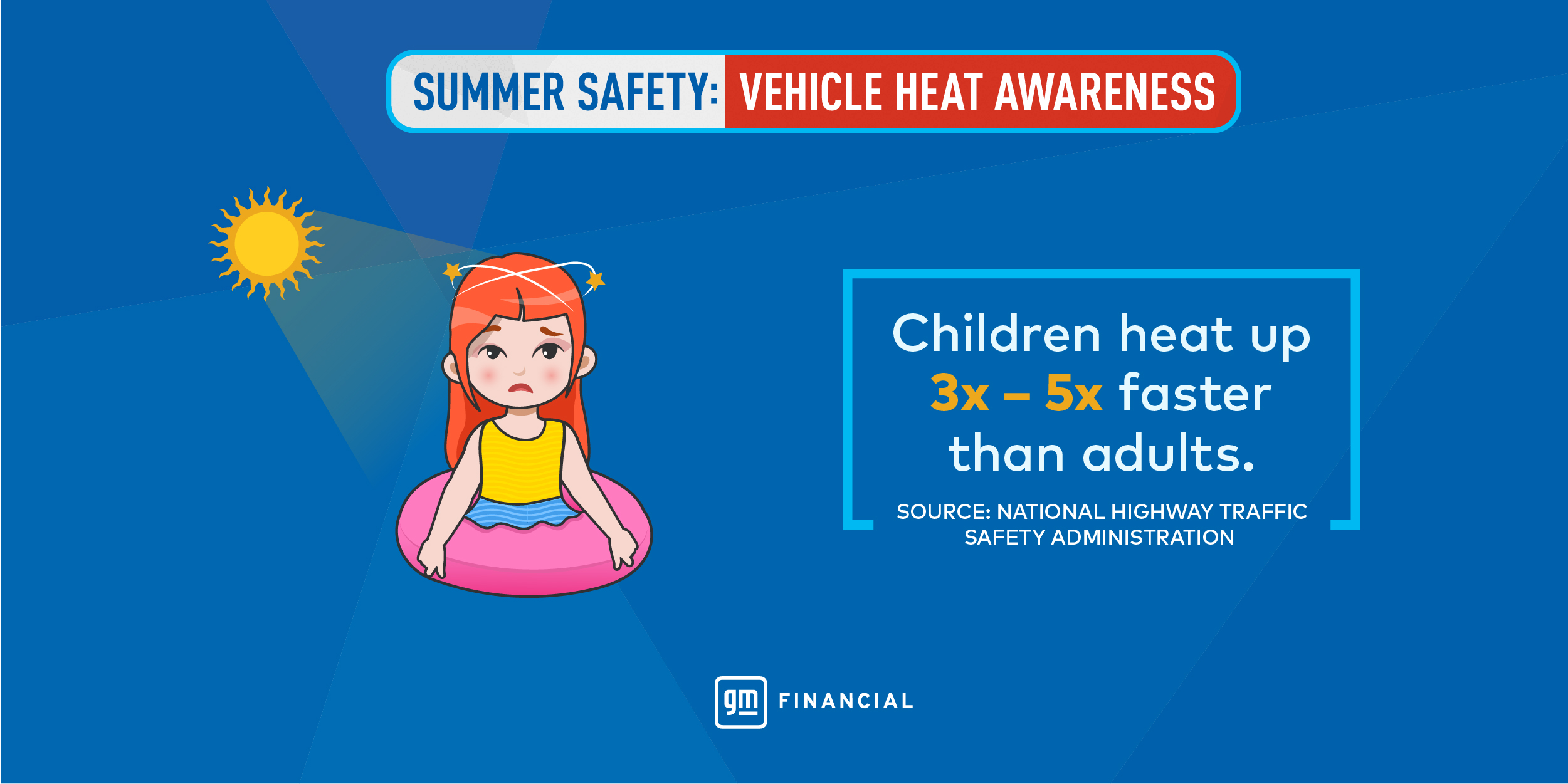 It can be extremely difficult to imagine how anyone could forget they have a child in their car. Unfortunately, the reality is that it does happen. In many cases, small changes to daily routines lead to these accidents. Maybe the parent who normally drops off a child at day care has someone else do it and that person forgets to do so. Other times, a child can gain access to an unlocked vehicle and, after climbing inside, find themselves unable to get out. In 2021, almost 38% of the 24 heat-related car deaths were kids who gained access to a vehicle on their own.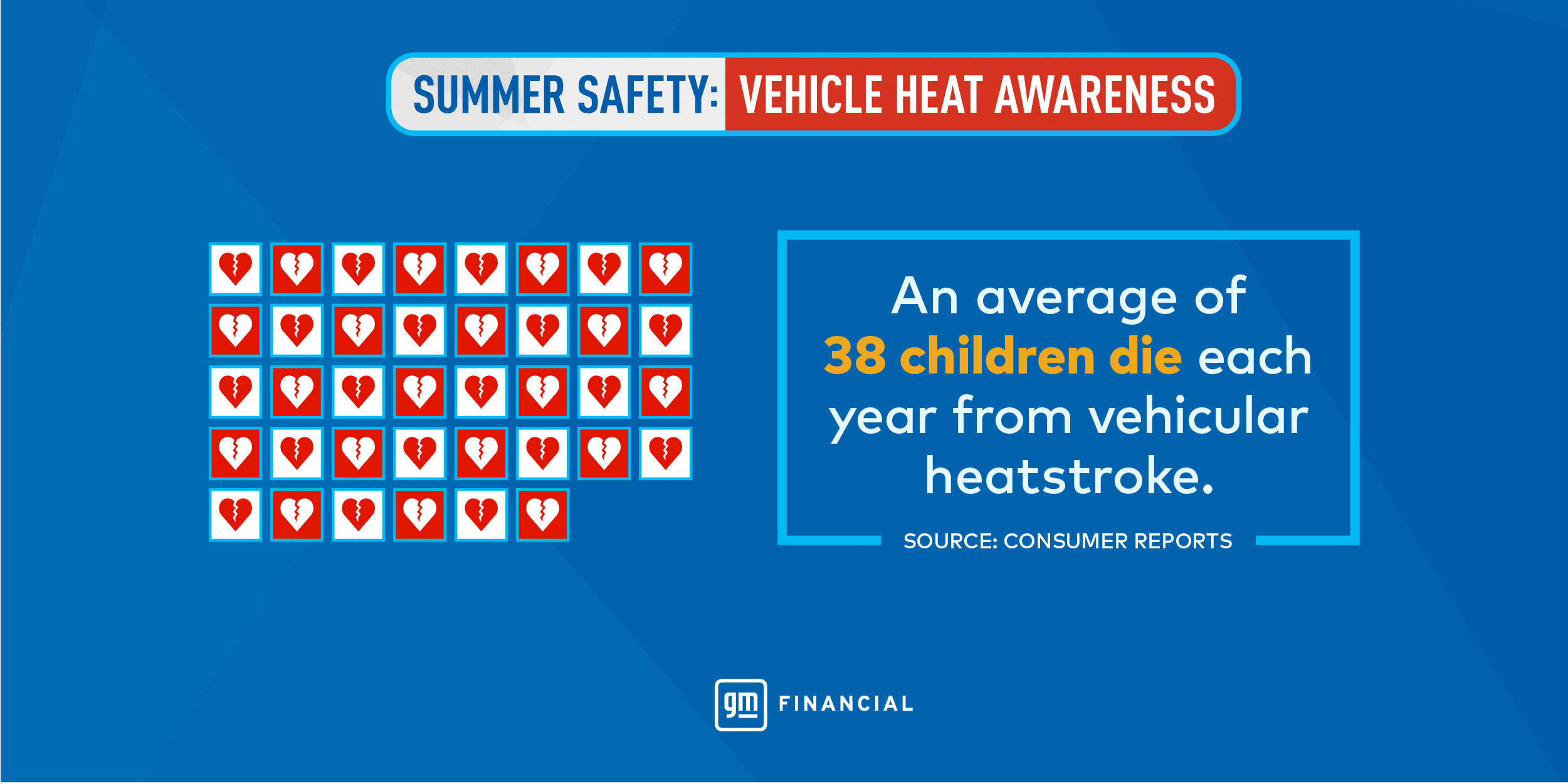 Shade or sun, the risk remains
When the sun is high in the sky and temperatures rise, it's easy to keep hot car risks in mind. But what about an overcast day or when temperatures don't seem as intense. Is the risk still high?
The short answer is yes.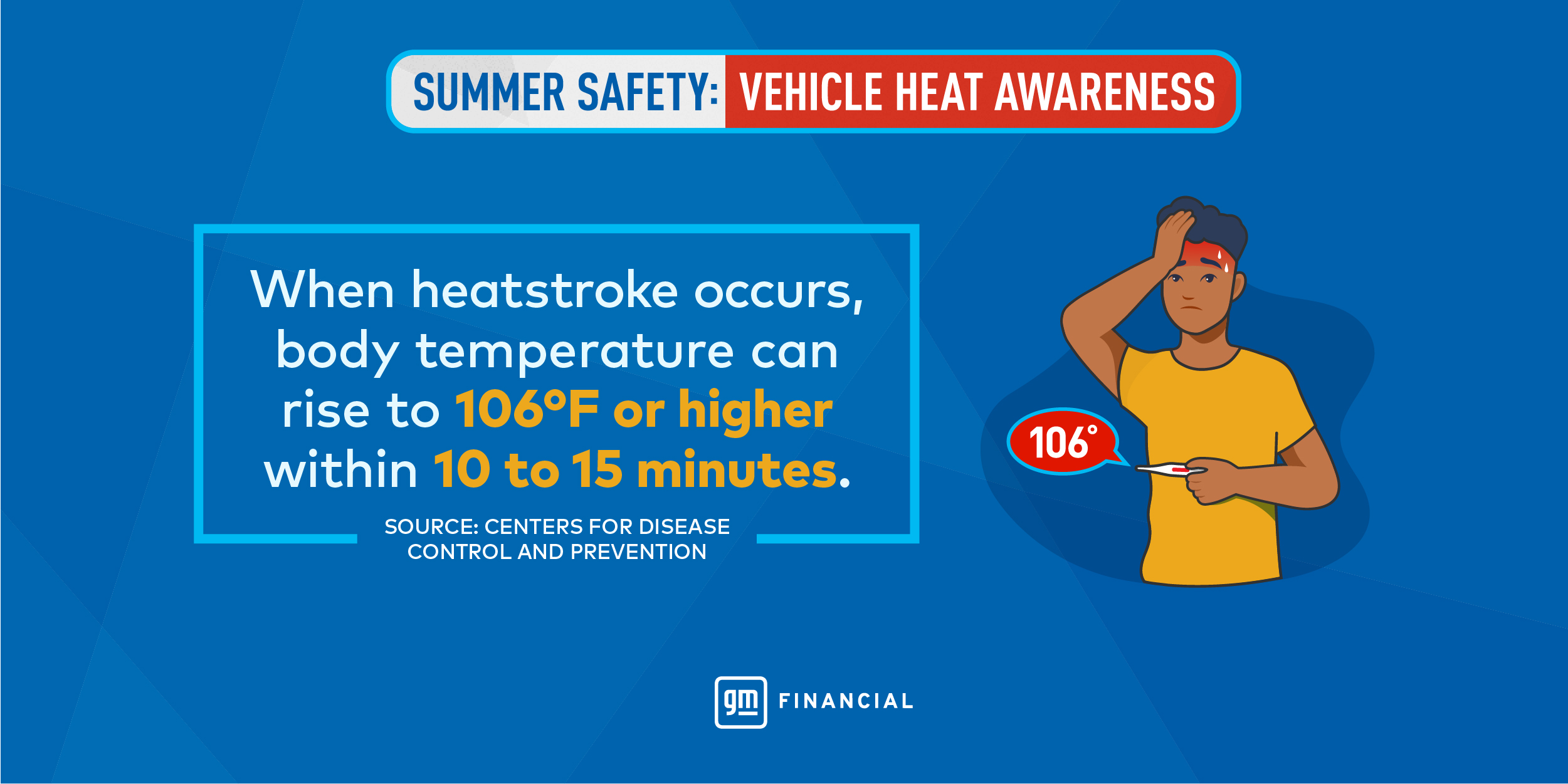 Parking in a shady area or cracking a vehicle window to keep a child or pet cool is still extremely risky. After conducting a study, Consumer Reports found that on a day when the outside temperature was as low as 61 degrees Fahrenheit, the temperature inside of a car soared to 105 degrees Fahrenheit in just one hour. So, even those who live in regions with milder summers should take precautions to ensure the safety of their children and pets.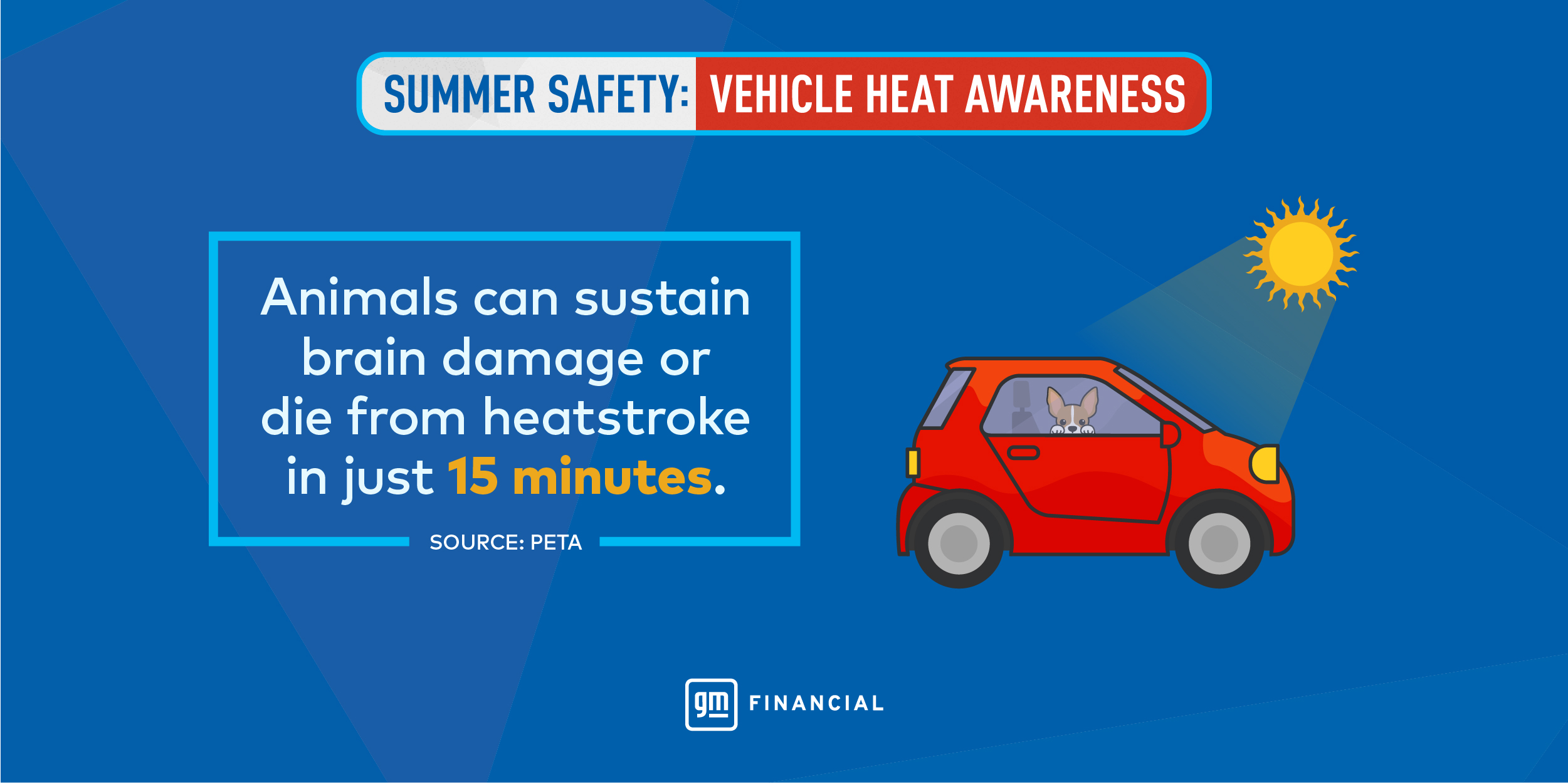 Hot car do's and don'ts
It is possible to prevent tragic outcomes with more vehicle heat awareness. Check out this video from our Ricco Car Crew series and take a look at these do's and don'ts to see more tips about car safety in the heat of summer.
DON'T leave pets or children in the car, even with a cracked window. Temperatures in a vehicle can rise 19 degrees on average in just 10 minutes.
DO take people and pets inside to avoid overheating.
DON'T forget that a child is in your car. Children heat up three to five times faster than adults.
DO take precautions to remember all passengers. Place a stuffed animal in your front seat to remind you that a child is in the car. Or place your backpack or purse in the back
seat, so you can see the child when you retrieve your personal items.
DON'T leave vehicles unlocked. A child or vulnerable adult can get inside and become trapped in dangerous temperatures.
DO lock your vehicle and keep keys where curious hands can't reach.
Vehicle technology continues to evolve to make traveling safer and that includes measures to help protect against heat-related events. Review your owner's manual for information on these devices, alarms and alerts. Several GM vehicles have available options like ultrasonic sensors, rear occupant radar alerts and door logic reminder alerts that can help protect you and your loved ones.
As you take on summer and its adventures, keep these tips handy and ready to share with our latest infographic.