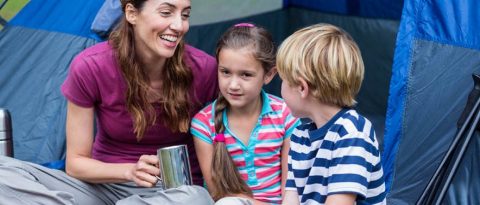 What's Your Road Trip Personality?
Spring is often the first opportunity of the year to load up friends or family members and hit the road for an epic adventure. Road trips may not be for everyone, but there are four distinct personality types that are drawn to hitting the road with their companions and vehicles. We have tips for all of them. Which one are you?
Penny (The Planner)
Whether she's traveling with family or friends, Penny's the one who works from a list.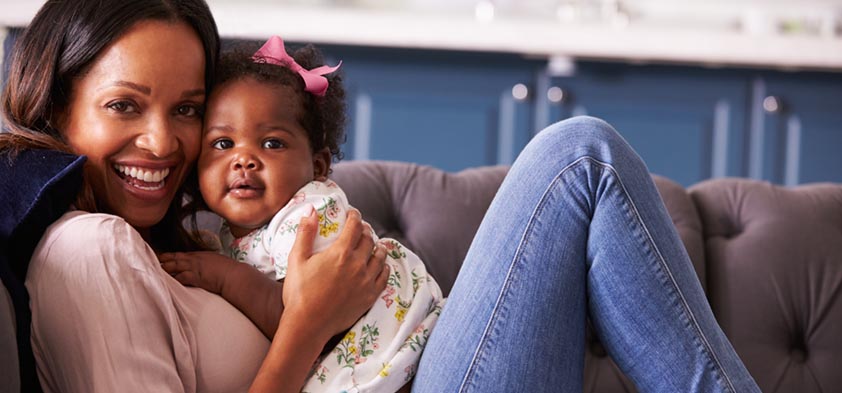 Schedule time at the dealership

Two weeks before the trip, contact your dealer to schedule a tune-up. They'll make sure your vehicle is road-ready (checking oil, fluids, brakes and tires).

Check credit cards and get cash

Be sure your credit card is accepted across the country (and over the border, if that's where you're headed). It's a good idea to bring cash as well for the places that don't accept plastic.

Map your route in advance

Enter your destination to determine the fastest route or decide on a scenic route before you leave home. And for the times you lose GPS connection, pack an atlas or paper map. This is also a great way to scout out stops along the way for refueling, eating, roadside attractions and overnight stays.
One for the road:
If you have a growing family and yearn for more wiggle room, GM offers a number of larger vehicles that offer you the coveted third-row seating. When you're ready, browse our current offers to get a great deal on a new ride.
Paul (The Pet Lover)
Paul doesn't go anywhere without his dog, Bubba.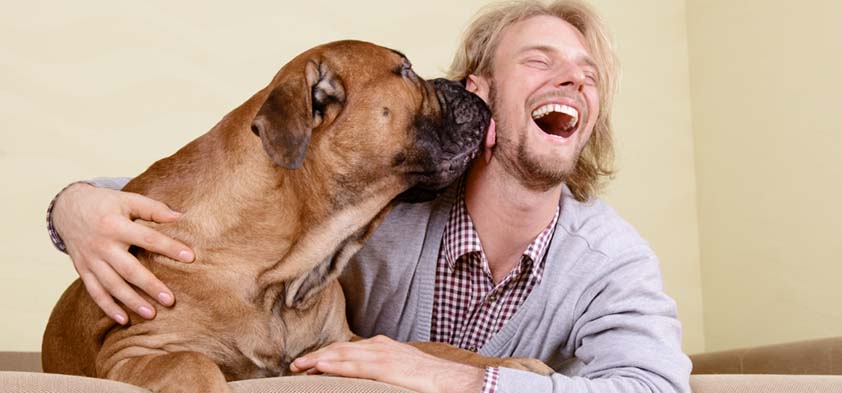 Visit the vet

Make an appointment with your vet to be sure your pet is healthy enough for the journey and ask about any medications he might need for the long haul. Also, check out the pet policies at hotels along your route. Some may require proof of vaccination, so bring along the paperwork and tags.

Pack the necessities

Remember to include extra water, portable containers for food bowls and plenty of plastic bags for rest stops. And pack two leashes: one that stays with you for routine stops and another to store in the back with your dog. This way, if an accident occurred and you were unable to get to your dog, someone else may be able to rescue him.

Take safety precautions

When traveling with an animal, pet safety is key. Consider buckling him up with a travel harness in the back seat or a crate packed with a comfortable blanket and a familiar toy. Pet barriers also help provide animals with a safer ride in the back of a van or SUV. Plus, it's important to never leave the dog alone in the vehicle, so pack your own meals or find a drive-thru when possible.
One for the road:
As a pet lover, you'll appreciate the versatility of leather seating. It's highly durable, easy to clean and doesn't hold onto dog hair.
Greg (The Go-Getter)
The road trip for Greg is all about the adventure.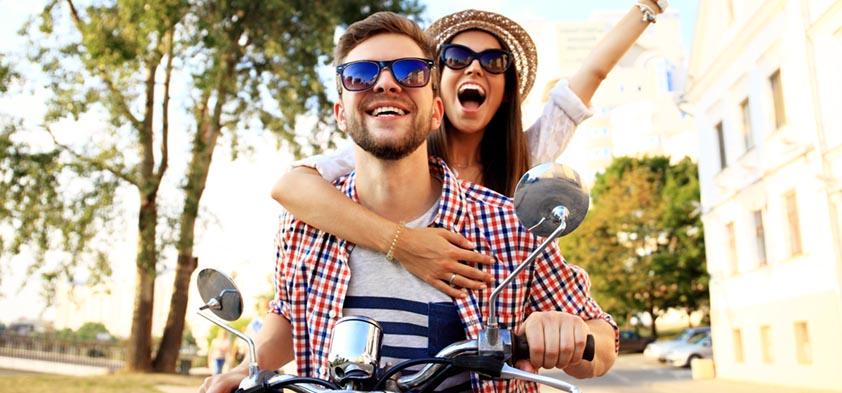 Pack the phone charger

Your charger is the number one must-have item, because you rely on your phone and its apps for everything — from GPS to hotel booking.

Before you go, set up your playlists and download audio books on your own reliable Wi-Fi network. And get to know your camera app so you don't miss the perfect panoramic shot or quick video along the way.

Bring the emergency kit

It's important to pack a car kit. Your kit might include first-aid supplies, jumper cables and fix-a-flat, but also necessity items like paper towels, water bottles and grocery bags.

Update your subscription services

Many vehicles support subscription services that make your journey easier. SiriusXM®, for example, can locate nearby gas stations and current prices. And if your vehicle is equipped with OnStar®, you can wander off the beaten path to catch a sunset and call up turn-by-turn directions to find your way back. And the available Wi-Fi hot spot feature makes it easy to stream on the go, too.
One for the road:
Many new GM vehicles come equipped with a wireless charging pad. It's a safe and easy way to help keep your phone charged on your journey.
Catherine (The Camper)
Catherine loves to hit the road in her home away from home. She would rather plan for a family camping adventure than book a hotel at her final destination.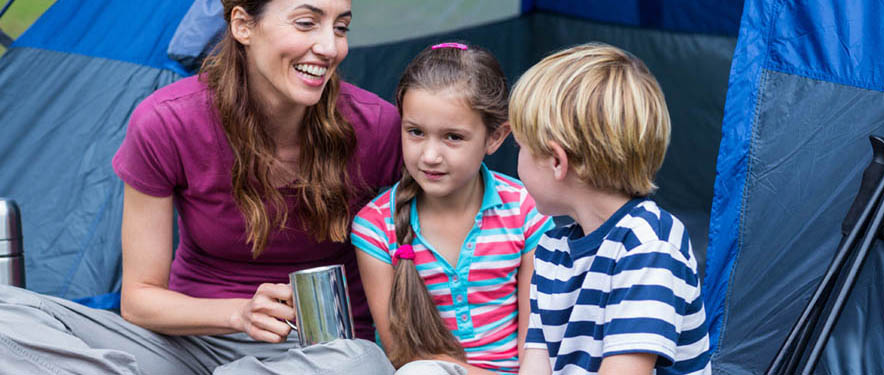 Create a sign-up sheet

Whether you're camping with your family or traveling with a group, it's often productive to "divide and conquer" different tasks. A master list can help organize and assign tasks like securing camping permits, packing food and supplies, or even providing games and entertainment.

Pack smart

Snack foods that don't crumble are easier to eat on the road. Think bananas, apples, nuts and protein bars.

Use reusable ice packs to avoid melting ice in your cooler.

Put condiment packets in a bag so sandwiches don't get soggy along the way.

Rain ponchos don't take up much space and can provide a lot of comfort in a rainstorm.

Be careful

It's hard to plan for everything, but you can bring a camping kit that includes basic tools and multipurpose items like facial tissues, sandwich bags, bandages, duct tape and pain relievers. Plus, if your vehicle supports OnStar, roadside assistance is only a push-button away.
One for the road:
If you've never towed a camper with trailer sway control, you'll love the way it adds stability to your ride — especially on the highway with crosswinds. And you can't beat the available transparent trailer feature on select vehicles. Talk about making parking easier!