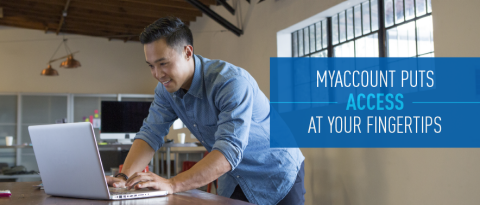 MyAccount Puts Access At Your Fingertips
It's now easier than ever to manage your account through MyAccount. Log in to take advantage of these features:
Go Paperless
Paperless billing reduces clutter and simplifies the bill-paying process. Register for MyAccount and log in to select the Go Paperless option. It's easy, and you'll save a few trees in the process.
View Statements
You can now view your monthly statements in MyAccount. Plus, you can see your payment amounts, check your current balance and find answers to your lease questions.
Link An Account
Make it easier to reference multiple GM Financial customer accounts with one MyAccount login. Just select "Link Accounts" on the MyAccount dashboard.*
*This feature is not available to all customers.