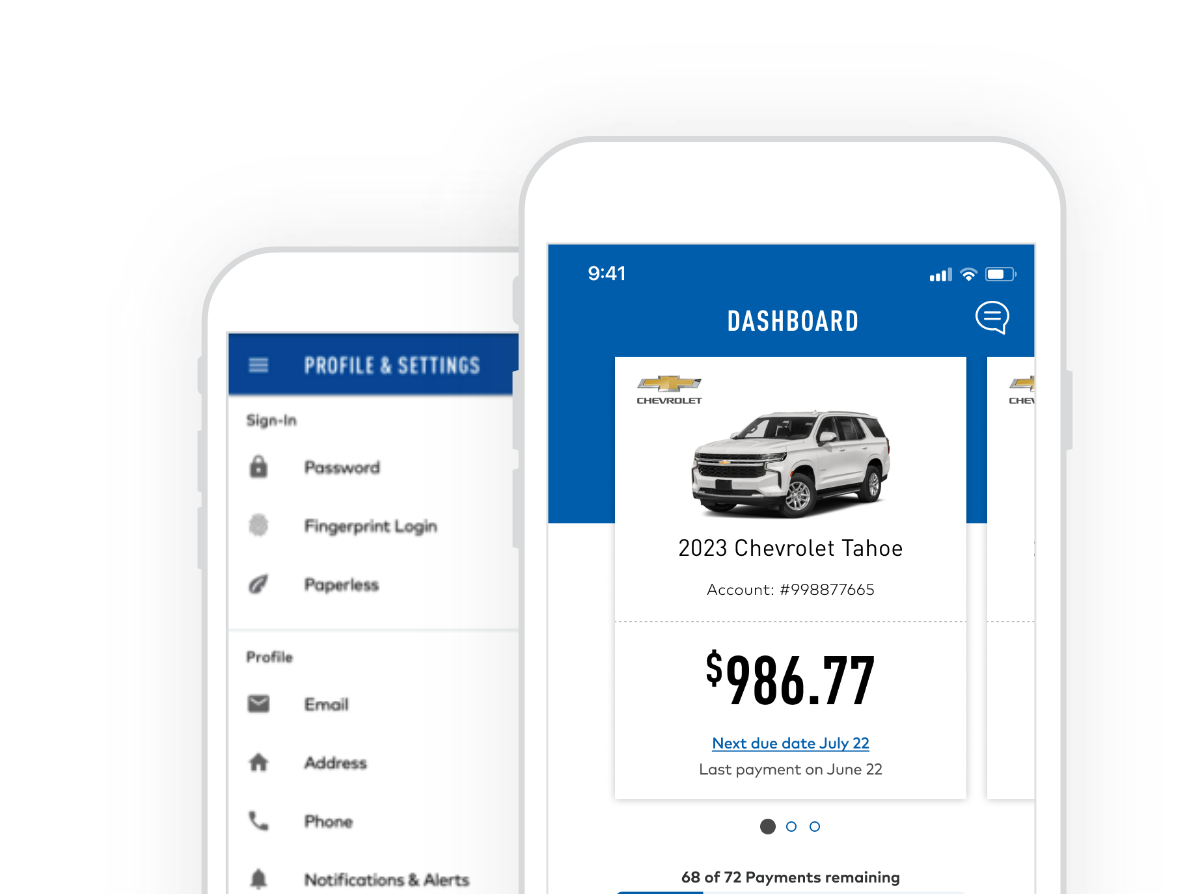 Manage Your Account on the Go
Update contact information, select preferences and access important documents.
Make Payments at Any Place
Manage payments, set up payment methods and apply My GM Rewards points toward your GM Financial account.
Find Answers on Your Time
Get answers quickly when you message Nanci, our virtual assistant, through MyAccount.