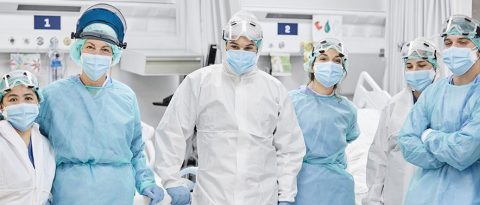 In the Spotlight: First Responders
GM has extended its First Responder Discount to all front-line health care workers through September 2020 as a way to salute them for their incredible work during the COVID-19 crisis. These professionals can now get discounts when they purchase or lease a new Chevrolet, Buick, GMC or Cadillac. Visit the First Responder Discount page and register to get an authorization number for your discount.
We have all heard stories. The busy mom who knows that being a nurse is who she is, but who must make extraordinary arrangements in order to protect her family from the germs she's exposed to at work. The dad who takes extra shifts and sacrifices time with his kids because he has seen how bad this crisis can get.
These first responders and health care workers are our friends, our family, our neighbors; they are our community. Help us recognize these individuals by sharing their stories. Tell us about your experience with one of these everyday heroes for a chance to read about them in one of our upcoming publications.