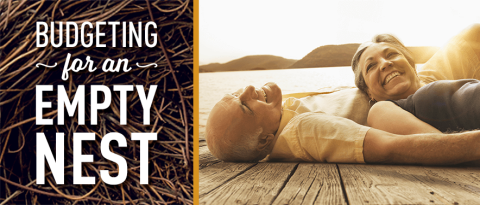 Budgeting for an Empty Nest
Raising children can be one of the most expensive things people do over a lifetime. When your last child moves out, you may start dreaming about the positive impact on your household budget. But before the spending begins, use the "three Rs" as you consider your empty-nest budget and determine how you want to reallocate your funds.
Rightsizing
With fewer people to account for, you can reexamine your monthly expenses and maybe find ways to save some money.
Downgrade internet service plan
Step down from high-data mobile phone accounts
Unsubscribe from premium TV and/or streaming channels
Rewarding
You may find that becoming an empty nester means you can swap out the SUV for a fuel-efficient electric vehicle or a sporty two-seater. If so, you can apply online to prequalify for financing and save time at the dealership. Or treat yourself in other ways.
Purchase new furniture
Schedule a spa day
Reinvesting
Learning how to budget for an empty nest may take practice. If you're not ready to splurge, take a look at practical ways to apply your funds.
Pay down debt
Feed your emergency fund
Keep in mind that the empty-nest stage of life isn't something you can experience until it comes. Take the time you need to adjust at home, then explore your new finances when you're ready. No matter how you choose to adjust your budget, remember — like raising children — change doesn't have to happen all at once.