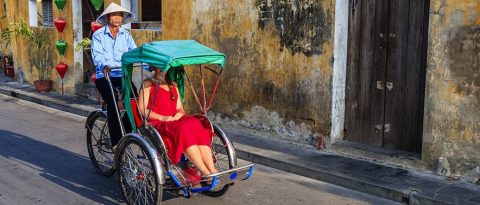 12 Wild Ways to Travel Worldwide
As I was lumbering around a rural Arkansas ranch on the back of a water buffalo named Briggs, I couldn't imagine a more unusual mode of transportation. Like most of us, cars and trucks have always been my go-to way of getting around. But my experience with Briggs prompted me to explore other ways people get from point A to B, and what I found was a whole world of unique ways to travel — the wilder the better.
Sporty Moves
ATV/Motor Scooter. All-terrain vehicles (ATVs) have experienced a rise in popularity amid the pandemic. In Vietnam and other Asian countries, however, they're used for far more than just recreation. Vietnam even has a ride service called Grab where tourists can hop on the back of a rider's motor scooter to get from one destination to another in an exhilarating — and efficient — way.
Snowmobile. Sort of like a motor scooter on skis, snowmobiles are designed for travel and recreation on — you guessed it — snow. While racing is popular, it's not uncommon to see people in Arctic regions using them for travel along specially designed snowmobile trails. According to the International Snowmobile Manufacturing Association, in 2020 there were 123,862 snowmobiles sold worldwide, including around 95,000 in the U.S. and Canada.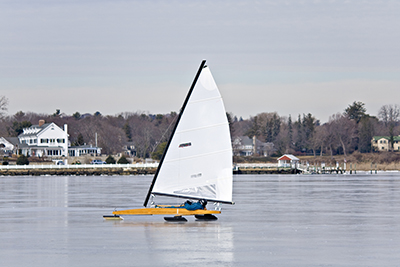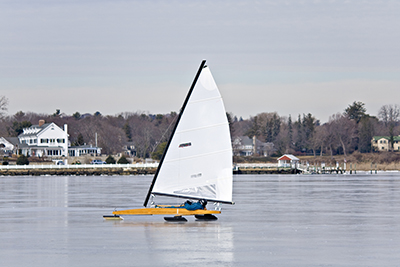 Iceboat. Why drive all the way around an icy lake when you could drive straight over it in half the time? It's possible with an iceboat, a popular sports vehicle on the Upper Peninsula of Michigan and in parts of Canada. Basically an ordinary-looking sailboat supported on metal runners made for traveling over ice, an iceboat is capable of reaching speeds of up to 60 mph, making it a popular racing vessel for thrill-seekers.
People-Powered Passage
Road Toboggan. No trip to Madeira is complete without a ride on the Monte Sledge, a toboggan (or sled) built for streets rather than snow. In this most unusual mode of transportation, two men, called "Carreiros," literally push passengers down Madeira's steep, winding streets in a wicker toboggan, which is attached to two wooden runners that glide on greased-up rags. The trip to the bottom takes about 10 minutes — and sure beats walking.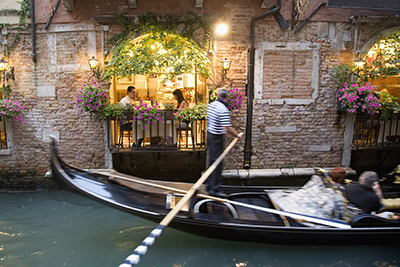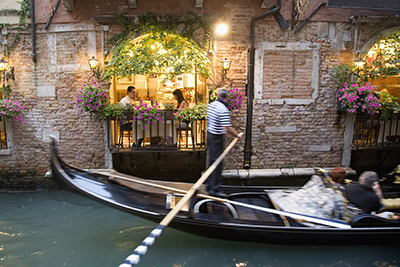 Gondola. We can all picture it: the oft-singing gondolier propelling and somehow steering the small, flat-bottomed boat with a single oar as passengers marvel at the Renaissance architecture floating by. Built especially for the conditions of Venice's lagoon-like locale, gondolas have been around at least since the 11th century and were once the city's most common watercraft. They still play a large role in public transport today.
Cyclo. Avoid overspending on vacation and opt for the cyclo, an affordable tricycle taxi popular in Southeast Asia. Modeled after rickshaws, which are generally powered by people on foot, cyclos are operated by a single "driver" who sits behind one or two passengers (size-dependent), pedaling the contraption forward.
Creature Conveyances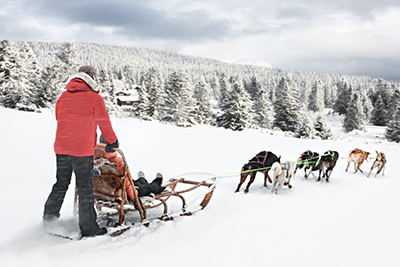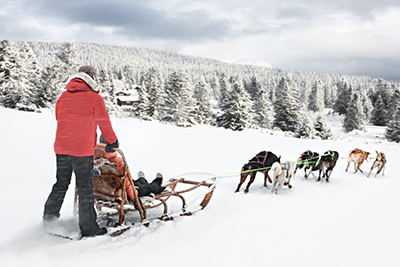 Sled Dogs. The use of sled dogs, or "dog mushing," has been a popular method of transportation in Alaska and Scandinavia for many centuries. The sleds make crossing miles of ice and snow a breeze (though the dogs may beg to differ). After the 1920s, it primarily transitioned to a sport, most famously with the Iditarod race that still takes place every March. However, you'll still find plenty of dog mushing in rural communities in Alaska, Canada and much of Greenland.
Camel. For thousands of years, these "ships of the desert" have been used to transport people and goods across long distances with little food or water. In northern Africa and parts of the Middle East, it's common to see caravans, or "camel trains," carrying passengers and items on a regular service between two points.
Carabao. The humble carabao, a relative of my old pal Briggs the water buffalo, is a beloved and important working animal in the Philippines and Guam. A single carabao can pull a cart carrying sometimes more than six people, making the burly beasts an affordable and convenient mode of transportation for families on the go. (And it's probably more comfortable than riding on top of one; trust me on this.)
The Truly Unique
Bamboo Train. Bamboo trains, found primarily in Battambang, Cambodia, are a testament to the ingenuity of the Cambodian people. The "trains" are essentially just a bamboo platform on wheels, perched inches above the railway and hooked up to an electric generator. Unmaintained tracks and no railings make for a bumpy, breathtaking ride as the train chugs along at around 25 mph.
Maglev. You'd never be late for work again if your city had a maglev (short for magnetic levitation) train like the one in Shanghai. The train uses two sets of magnets: one to repel the train from the track, and one to power the train forward at speeds of up to 267 mph, or about 18 miles in seven minutes. This mode of transportation might not be unique for long; Maglevs have been proposed in cities all over the world, which could someday make for a speedy alternative to your typical commute.
Chicken Bus. These lively buses are a budget traveler's dream and a popular form of transportation for tourists, locals and chickens alike in Latin American countries like Guatemala and Panama. Chicken buses traditionally sport bright paint jobs and are nicknamed for the chickens who often hitch a ride to and from the village marketplaces. The low price point does come with a catch: the buses are often standing room only, so keep your ears open for clucking underfoot.
Next time you're planning your vacation to far-off lands, build in some time off for your car and see the sights via nontraditional means. If you've ever used these or other unique ways to travel, we'd love to hear your experiences.