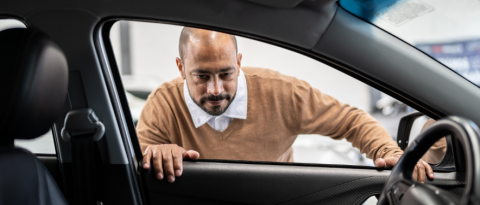 How Much Does It Really Cost To Own a Vehicle?
Buying a vehicle is a significant investment that requires careful research. Like owning a pet, your vehicle comes with initial costs and ongoing expenses. Once you have set your eyes on the vehicle that fits your needs, it's time to think about the hidden costs of vehicle ownership; that is, how much you will need to pay to keep it "alive" once it's yours.
Sticker Price
Buying a car you can afford is the greatest factor on the list. The average down payment on a vehicle, though it has decreased over time, is between 10% and 20% of the purchase price. Typical monthly payments have increased recently. In 2022, the average monthly new car payment hit $777.
Loans
With a higher loan amount comes a greater responsibility. Paying off your loan amount includes the loan principal, which is the money you borrow to pay for your vehicle, plus the interest that accrues over time. Want to plan out your car-buying budget? Use this affordability calculator to estimate your loan amount.
Maintenance
Calculating the cost of your car maintenance is the hardest factor to predict. Oil changes, wiper blade replacements, wheel alignments, tire rotations and battery replacements are all part of the general upkeep of a vehicle. On average, a car owner may spend hundreds of dollars a year on maintenance.
Insurance
Many variables factor into the costs of vehicle insurance. Items such as your gender, age, the ZIP code you live in, type of vehicle you own, driving history, mileage on your vehicle and credit score are just some examples. Those under 25, living in a city or even a particular ZIP code, may have a higher cost of insurance than those who live away from the city or have more experience driving. In recent years, the average cost of car insurance has increased to more than a thousand dollars annually in the United States.
Registration Fees
Registration fees vary by state and even by the model and conditions, such as weight or age, of your car. Some states charge a low cost on the registration fees but add other fees or charge you annually for the registration fee. If you are moving from one state to another, researching the cost of registration fees in a new state is important.
Fuel
Gas prices vary by state and driving habits, so the cost is often overlooked by new car buyers. In 2022, gas vehicle owners spent an average of $5,000 fueling up their vehicles. The cost of gas is a big factor in the increasing popularity of electric vehicles, considering EV owners spent an average of $672 charging their car at home in the same year. GM has plans to produce exclusively gasoline-free vehicles by 2035, so if you're hoping to lower your gas bill, now may be the perfect time to learn about the benefits of driving an EV.
There's no one-size-fits-all answer to what the cost of your car will be. It depends on your driving situation and location. Make sure that you are looking at all the best options and inform yourself about the cost of your car to get ready to hit the road.