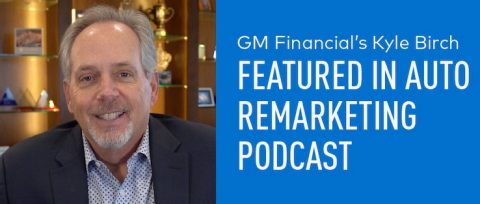 GM Financial's Kyle Birch Featured in Auto Remarketing Podcast
Kyle Birch, President North America Operations, recently sat down with Auto Remarketing Podcast host and senior editor Nick Zulovich to talk about how GM Financial has navigated the challenges of the past year, from moving our workforce to remote workplaces to deploying our Nanci chatbot.

Kyle also discussed GM Financial's strengthened dealer relationships and efforts to align our business with the evolution of GM, particularly when it comes to the sale of electric vehicles.

Hear more from Kyle by visiting the Auto Remarketing Podcast page.