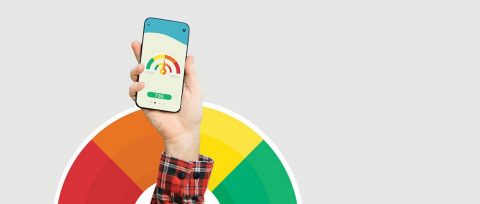 Your Top Credit Questions Answered
Making a smart financial decision requires understanding your credit and mindful money management. KEYS® by GM Financial is here to help you get where you want to go. Below, learn more about how credit works, the best way to build credit and how often to check your credit report.
What can I do to increase my credit score?

While there are no hard and fast rules for boosting your credit score, there are some best practices to help you manage it. Make sure your credit report is accurate, and immediately inform credit bureaus of any errors. Always pay your bills on time. If you've missed payments, get current and stay current. Finally, build new credit responsibly by carefully considering new credit accounts and opening them only as needed.

What is my credit score, and how is it calculated?

National credit bureaus collect information about your borrowing and payment habits to compile your credit history. From that, each bureau creates a score that helps lenders determine your credit risk. The exact calculation formula varies slightly between bureaus, but a generally accepted credit score chart uses the following:

35% payment history
30% amounts owed
15% length of credit history
10% credit mix
10% new credit

Learn more about how to build a better credit score.

Does negative reporting fall off my credit report?

According to the Fair Credit Reporting Act (FCRA), most negative items fall off your credit report after seven years. While you can't change the past, you can focus on building good saving and spending habits now.

How often should I check my credit report?

You can obtain a copy of your credit report for a fee from a major credit bureau, or you can request a free copy once per year from annualcreditreport.com. The report outlines all your open accounts, how much you've borrowed and if you have a credit history of late payments. It's important to review your credit report annually to ensure accuracy. Dispute any errors immediately, as they may affect your score.

Should I prioritize working on my credit or saving money?

The answer depends on your personal situation and your financial goals. If you want to manage credit, start by making debt reduction (or debt elimination) a priority. Your credit report can help you identify your accounts and amount owed. From there, look at your budget and make a plan to manage and reduce debt. If your goal is to save money, take a look at some of our top saving tips.