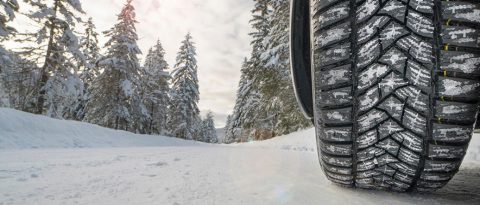 Is Your Vehicle Ready For Winter?
Winter comes in many variations across the country. Regardless of weather conditions, however, no one wants to be stranded upon the side of the road during the holidays. Follow these tips to winterize your vehicle before you hit the road.

SCHEDULE ROUTINE MAINTENANCE
From oil changes to timely tuneups, routine maintenance can identify small problems before they become big ones. As the colder months approach, take your vehicle to a trusted dealership to identify any worn parts in need of replacement.

FIND THE APP FOR YOU
While no one plans to be stranded, it's certainly helpful to have an app to consult if you find yourself in that situation. There are several roadside assistance apps on the market that can help you in a pinch. If your vehicle is OnStar® equipped, you can use their app to not only request roadside assistance, but also unlock doors and remote start your vehicle, depending on your plan level.
TIP: Check your insurance plan before your next trip. It may cover the cost of roadside assistance or towing.

FILL 'ER UP
The gas lines in some older vehicles may not be equipped to handle the freezing temperatures. You can protect against that by keeping the tank at least half full during the winter months.

MODIFY YOUR EMERGENCY KIT
Now that bad weather is a real possibility, you might want to carry some additional items in your trunk. When you fill up your tank, pick up a bag of kitty litter. You'll be surprised how it can help you gain traction to get out of a slushy mess of a situation. Round out your winter emergency kit with extra gloves, a foil blanket and trash bags; all these items can help keep you warm and/or dry.
Taking the time to complete these cold weather basics can take a little stress out of holiday travel. If these suggestions don't put a bow on your winter prep, check out more tips for winterizing your car.