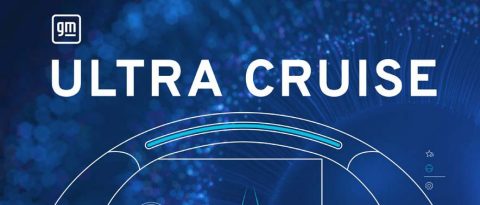 One of GM's most recent announcements — Ultra Cruise — will ultimately enable door-to-door hands-free driving in 95% of all driving scenarios in the U.S. and Canada. That's news worth repeating. (Instead, I'll just let you reread that first sentence.)
What is Ultra Cruise?
GM's all-new, advanced driver-assistance technology, Ultra Cruise, will ultimately make hands-free travel across most of the U.S. and Canada possible. In fact, it will launch covering more than 2 million miles of paved roads, including city and subdivision streets, paved rural roads and highways.
"Ultra Cruise is not just a game changer in terms of what it enables ­— a door-to-door hands-free driving experience — but a technological one as well," said Doug Parks, GM Executive Vice President of Global Product Development, Purchasing and Supply Chain. "It's been developed completely in-house."
Is Ultra Cruise different than Super Cruise?
Yes, GM's two hands-free advanced driver-assist systems are different. Ultra Cruise builds upon the capabilities of Super Cruise and allows the company to offer Super Cruise on more mainstream vehicles and reserve Ultra Cruise capabilities for premium entries.
How does Ultra Cruise work?
Designed around a combination of input from different sensors, cameras, radars and LiDAR, Ultra Cruise can generate accurate, 360-degree representations of the environment with redundancies in critical areas.
Does Ultra Cruise feature a Human-Machine Interface?
Yes, its Human-Machine Interface (HMI) is what gives the system the ability to present information to the driver and communicate when the driver needs to take control of the vehicle. The primary HMI is the Ultra Cruise Dynamic Display that is projected in the driver's line of sight to help them stay focused on the road. The Driver Attention Camera system from Super Cruise will also be incorporated into Ultra Cruise.
Ultra Cruise will join GM's lineup of hands-free advanced driver-assist systems on select models in 2023, with Cadillac being the first to introduce the technology. For more information, details and specs, visit GM's newsroom.
Always pay attention while driving and when using Ultra Cruise and Super Cruise. Do not use a hand-held device. For Super Cruise, visit cadillac.com/supercruise for compatible roads and full details. More details about Ultra Cruise will be available closer to launch.