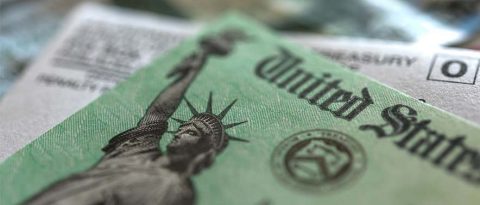 5 Smart Ways to Spend Your Tax Refund
Woo-hoo! You completed your taxes, and a refund is heading your way. Have you wondered about the best thing to do with your tax refund? While there's nothing wrong with treating yourself, here are a few smart ways to spend your tax refund money.
Put it toward a vehicle down payment.

While every situation is unique, using your tax refund as a down payment on a new vehicle can help lower the overall cost you need to finance and lead to payments that better fit your budget. Talk to a GM dealer about combining your down payment with other offers or incentives.

Apply it toward debt.

This year, make paying off debt a priority. Your credit report can help you identify your accounts, amount owed and interest rates. From there, think about how your tax refund can help you manage or reduce your debt.

Bulk up your emergency fund.

When it comes to how to spend your tax refund, stashing a portion of it in an emergency fund can make a lot of sense. An emergency fund can help you manage sudden or unexpected expenses, like a flat tire, dead battery or fender bender without draining your savings or taking on debt.

Get ahead on payments.

If your lender uses the simple interest method, that means interest on your account accrues on a daily basis and is based on the remaining unpaid principal on the contract. Check your contract to be sure. If you are a retail customer, each payment you make will first pay down any accrued interest, and the rest will apply to the principal or other applicable fees. See how an extra payment can help you get ahead.

Invest in car care.

Now that you have a little extra cash, maybe it's a good time to make simple repairs that can keep you safe, prevent future issues or increase fuel efficiency.
Research all of your options to help you make the best choice for your tax refund. If you're ready to invest in your next ride, fill out an online prequalification application to help you save time at the dealership and get behind the wheel sooner.