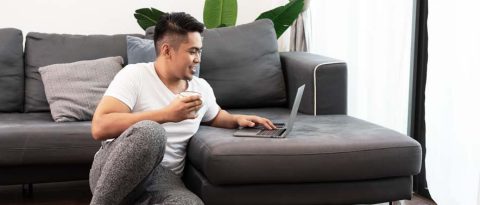 Shopping for Car Insurance: 7 Tips You Need
Insurance is protection that can cover you when things go wrong. Some coverages are optional, and others are legally required. Let's explore the different types of insurance and what you should know before you purchase.
What is auto insurance, and do I need it?
When it comes to car insurance, you'll want to look at liability coverage — required in many states — and comprehensive coverage. Auto insurance is available to protect you in case you get in an accident and injure someone or damage someone else's vehicle or property. It may also protect your own vehicle if you get hit or something happens.
Comprehensive: Coverage to protect you against theft, vandalism and other perils like hail.
Liability: Coverage to protect other drivers in case you cause an accident.
With so many different insurance types and subtypes available, it's critical to assess your needs before shopping for coverage. Some insurance providers offer savings if you bundle your auto insurance with other types of coverage. Here are a few of the most common types of insurance:
Life: Life insurance helps protect your loved ones financially if something happens to you.
Home: Homeowners or renters insurance protects your residence and personal property against things like fire or theft.
Natural disasters: Some special coverages can be added that protect against specific events like floods and earthquakes.
Is there an easy way to shop for insurance?
Sure, you can find many online resources to help you compare insurance plans. It depends on what you're looking for, but here are a few tips to help you find the best coverage and avoid insurance scams when considering your options:
Read the fine print: Make sure you understand individual pricing and fees before you buy a policy.
Mind coverage limits: This isn't just the dollar amount of coverage, but also what particular losses are covered.
Know the claims filing process: If you need to file a claim later, you'll want to know what's involved and how long it will take for the company to review your claim.
Pay attention to customer service: Companies with limited customer service options may not be helpful if you need to file a claim later.
Use a reputable company:  You can use an agency or buy directly from a carrier, but you may want to check licenses and do a little research before you choose.
Avoid aggressive selling: This includes aggressive agents and sales techniques, such as upselling.
Shop around: Price options with multiple providers before you buy.
Regardless of your circumstances, it's important to have insurance, especially car insurance. In fact, most states require it. But minimum liability requirements are different in every state. So, before you buy, be sure you know the laws in your state, as well as your individual needs.