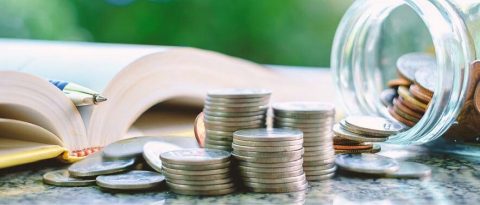 8 Finance Terms You Should Know
KEYS® by GM Financial is committed to providing resources to help you manage money, understand credit and navigate the dealership experience. Below you'll find a list of often misunderstood financial terms and their definitions that could help you make smart financial decisions.
BUDGET
A plan to help you manage your money, including your income, monthly expenses and savings. Writing down your incoming and outgoing funds can help you stay on track to meet your personal finance goals. Our budget worksheet can help get you started.
CREDIT
The ability to obtain goods or services before payment based on the trust that the payment will be made in the future as agreed. Two common types of credit include revolving credit/credit cards and installment credit, like a mortgage or car loan.
CREDITOR
A financing source that extends credit to qualified customers. Banks, credit unions, businesses or individuals who provide you money with a repayment agreement could all be considered creditors.
CREDIT BUREAU
A company that collects information to generate your credit report and calculate a score to help lenders determine your credit risk. The three largest and most common credit bureaus are Equifax®, Experian and TransUnion®.
CREDIT REPORT
A summary of your credit history, including payment history, open accounts and debt owed. Lenders typically use these reports to assess risk and make lending decisions. You establish credit each time you borrow money. That's why it's important to make payments on time and be mindful of the number of credit sources you have and their credit limits.
CREDIT SCORE
A three-digit number based on your credit history that helps lenders determine risk. FICO® scores are the most common in the U.S., but many lenders use proprietary and unique scoring systems to approve a loan. Credit tiers may differ, but individuals with higher credit scores typically get approved for lower interest rates.
FINANCE CHARGE
The cost of credit, including interest and other fees, expressed as a dollar amount. Many credit card statements include a finance charge, especially if you don't pay off your balance in full.
INTEREST
The direct cost of using credit. Interest rates are commonly expressed as the annual percentage rate (APR), but credit card companies often use them to calculate monthly charges.
Knowing these terms can help when planning your financial future. If you're in the market for a new vehicle, we also have a list of auto finance terms that may help you at the dealership.