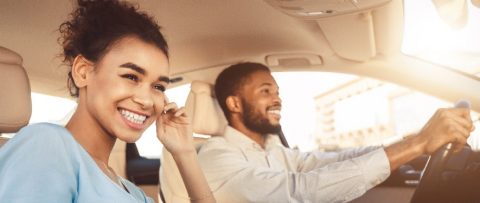 I Paid Off My Car, Now What?
NOTE: The process at the end of your contract is different for lease customers. Visit our Lease-End page for details.
So, you're reaching the end of your car loan, and your vehicle is almost 100% yours. What do you do now? Check out answers to some of the most popular questions about the end of your contract:
How do I make my final payment and pay off my account?
Details on making your payoff can be found by logging in to MyAccount and selecting "Request a Payoff" under the Payment Progress section. In the GM Financial Mobile app, it's in the Vehicle Account Details screen accessible from the dashboard.
You'll have to request your payoff for it to show up, and right now, they're only available for retail customers.
When do I get my title?
Processes and time frames for releasing titles and liens vary by state, and GM Financial releases them within those requirements. Check your state's website to find out the details that apply to you. Your final payment will need to be received and processed by GM Financial before your title or lien can be released.
Is the account balance shown in MyAccount the same as my payoff balance?
Not necessarily. Interest charges, fees or other charges applied to your account could create a difference in the two balances. Your payoff balance is ultimately what you owe on your account.
What should I do once I've paid my payoff balance in full?
Once you have your title and own your vehicle outright, you have two options:
Research the trade-in value of your car and consider leasing or buying a new GM vehicle. You can save time at the dealership by applying for financing online.
Or, drive payment-free for as long as you like. It's yours! Maintain regular dealership visits for tune-ups and servicing to help keep your beloved vehicle on the road even longer.
What happens if I still have a balance due on my vehicle, but want to trade it in to get something new?
Contact your dealership to discuss your options, which may vary based on how much you still owe, and see what you can check off of a car-buying checklist to be even more prepared. It's also a good idea to find out your payoff amount in MyAccount before calling so you know what to expect.