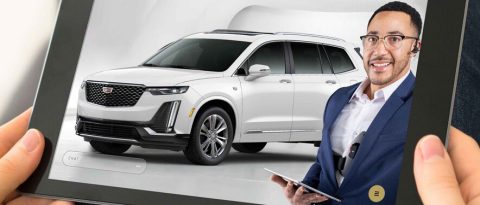 You're watching TV when an ad for your dream vehicle comes on and announces a great offer "for well-qualified buyers." But what does that mean? Let's take a deeper look at the factors that are considered on these types of lending decisions.           
What's a well-qualified buyer?
Simply put, a well-qualified buyer is a person who meets a lender's expectations for specific offers. Typically, lenders consider the following categories when determining qualifications:
Credit score: Although scoring models from credit bureaus, financing companies and FICO® will vary, this will generally include excellent credit ratings; commonly referred to as prime, but can also include super prime ratings.
Debt to income (DTI) ratio: Lenders are looking for a well-balanced DTI. To calculate, divide your monthly debt payments by your gross monthly income. You'll want this number to be around 50%, but each creditor looks at this on a case-by-case basis.
Payment to income (PTI) ratio: This is a calculation that shows lenders how much of your monthly income is used to pay down debt. A ratio that's less than 20% of your income is typically favorable. Lenders may factor in other variables, but it's good practice to keep this number low.
This is just a quick look at what can contribute to being considered a well-qualified buyer. Hopefully, you now have a better understanding of what that means, and how close you are to getting into your dream vehicle. Whether you think you check all the boxes or just a few, your dealer can work with you to find a financing solution with GM Financial based on your qualifications.
If you want to find out what current offers you're eligible for, getting prequalified is a great way to start. Or, if you're looking for online resources to improve your financial know-how, we've got you covered.