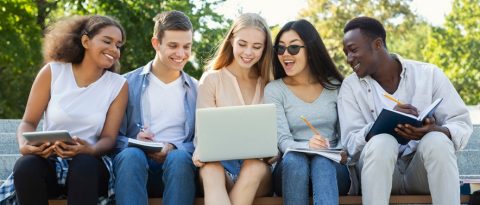 Why Use a 529 College Savings Plan
Paying for college is something many parents start thinking about as soon as they have children — sometimes even before. Since higher education can come with a rather high price tag, planning early for college costs is essential.
One effective way to save for college is with a 529 plan, a tax-advantaged college savings account administered by states. A 529 plan allows you to save for a child's future education costs by making contributions that are invested, much like a mutual fund. Many states offer two different types of 529 accounts:
Prepaid Tuition Plans. These plans allow contributors to pay all or part of a beneficiary's tuition costs to participating institutions — usually state or public universities — at current prices.
Education Savings Plans. Contributed funds are invested and grow tax-free until the beneficiary needs the money for education expenses. Funds can generally be used at any higher education
institution.
Using a 529 to save for educational expenses has several key benefits. Anyone can contribute — parents, grandparents, friends — with few limits on contributions. A 529 plan is an investment, similar to a mutual fund, so be aware that there are no guarantees the money you invest will grow at a high return rate. 
But overall, 529  plans can be a great way to save for a friend or family member's education. Having even a small amount of money saved will increase the chances of them attending college. But they might not be right for everyone. It's important to understand how 529 plans work before you start saving for your child's future education costs.  
Learn more about the process, benefits, risks and tax implications of using a 529 plan to save for college with KEYS® by GM Financial.
Before you open an account, consult with your financial or tax adviser to review the options in your state and decide whether contributing to a 529 plan makes sense for you.