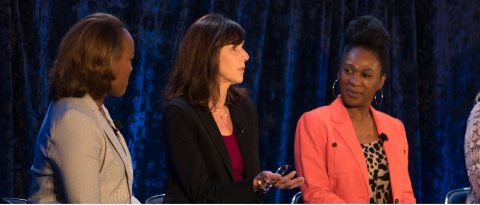 Employee Resource Groups (ERGs) are essential to the well-being of our employees and overall culture. These voluntary, employee-led groups foster a more diverse, inclusive workplace for our team members and cultivate a sense of belonging.
The Women's Inspiration Network (WIN) is our most developed ERG and helps nurture a fair and balanced work environment with equal opportunity for all levels. WIN is all-inclusive involvement; we have participation from all genders who want to create opportunities and visibility for women. Together they strive to gain a better understanding of the issues women face in a corporate work environment.
WIN brings team members together for roundtable discussions, workshops, and book clubs to provide a space for conversation around these topics to comprehend and promote gender diversity at all levels of our company. As an organization we work diligently to boost awareness of unconscious bias related to gender in our workplace, and we're proud of the inclusivity and acceptance we've built over the years.