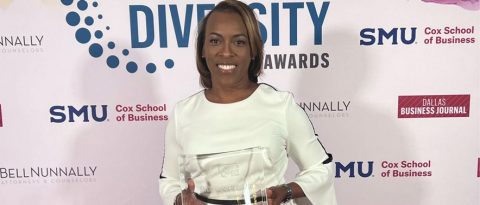 Dallas Business Journal names Shunda Robinson a 2022 Leader in Diversity
The Dallas Business Journal recently selected Shunda Robinson, GM Financial's Global SVP of Diversity, Equity & Inclusion (DE&I) for its 2022 class of Leaders in Diversity Awards. This list of 11 individuals and five companies recognizes accomplishments and continued work in increasing diversity within the company's organizational ranks. She was honored during Dallas Business Journal's live event on March 3.
The Dallas Business Journal chose individuals who have shown exceptional commitment to promoting practices that advance DE&I in the workplace. The honorees also showed leadership and have bolstered equality across all areas of diversity, including age, disability, gender, sexual orientation, race and religion. Judges composed of past honorees and North Texas business leaders selected the honored individuals and companies.
Since Shunda joined GM Financial in 2015, she has created, nurtured and advocated for programs that have experienced marked and measurable DE&I improvement and more important, a positive impact on company culture. She was promoted to VP in 2017, Global VP in 2019 reporting directly to the CEO, eventually becoming Senior Vice President in 2022.
Automotive News recently named Shunda a 2021 Notable Champion of Diversity. The Council for Inclusion in Financial Services presented Shunda with a 2021 Diversity and Inclusion "Trailblazer" award. She was also named a 2021 "Top 100 Diversity Officer" by the National Diversity Council.
Learn more about Shunda's vision for the future and her goals to continue increasing diversity within our organization.