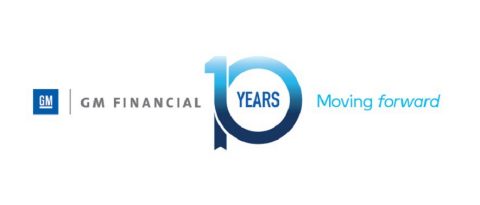 GM Financial Celebrates 10 Years
Ten years ago, General Motors completed their purchase of a U.S.-based nonprime lender, called AmeriCredit, to establish a full-service captive automotive financing company. GM Financial was born, and the rest, as they say, is history. From around 3,000 employees at the time of the acquisition to today, the company has grown to nearly 10,000 team members around the world.
GM Financial team members share a common bond, a connection not just to our parent company and the dealer and retail customers we serve but also to one another as members of the global GM Financial family.
Partnering with GM
GM Financial leverages our position as GM's global captive and our unparalleled knowledge of their products, dealers and customers to best serve their auto financing needs. We are fully aligned with GM around our mission and goals and go to market as one team, serving GM dealers and customers in nine countries and with operations covering approximately 90% of their global retail automotive sales. We sometimes even share in joint community-building activities. The profits we return to GM in the form of dividends help the automaker develop more great products and services that customers want and value. We are a team in every sense of the word.
Driving Loyalty
GM Financial provides automotive financing and insurance solutions for 14,000 dealers around the world and has more than 6.5 million outstanding retail customer contracts in our portfolio. The products and services we offer help us build and maintain their trust and repeat business. The financing we provide helps dealers build or remodel their dealerships and stock their vehicle inventories, and the customer leads we provide help drive sales and improve their bottom lines. Customers who finance with us are more loyal to GM and to their originating dealers.
Moving Our Business Forward
As proud as we are of our history and where we are today in terms of our strong global business, GM Financial team members remain focused as ever on the road ahead. To changing customer trends and preferences. To emerging technologies and new ways of doing business. We remain committed to our core values — our principles that make us who we are and guide our steps — and to doing the right things for the right reasons. To innovation, efficiency and agility. To becoming the most inclusive company in the world. We will remain disciplined and forward-looking, even as we manage today's opportunities and challenges. We will be tireless in serving GM, our mutual dealers and customers, the communities where we live and work, and one another.