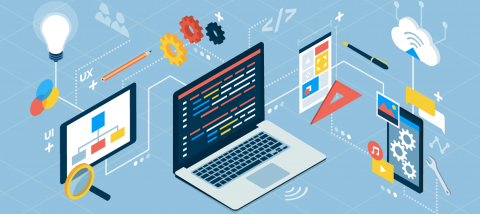 Low-Code Application Platform
We use a lot of tools and processes to get things done at GM Financial, and we're always looking for ways to be more efficient in our work. A low-code application platform is one of the ways we've been able to do that.
What is a low-code application platform?
With a low-code application platform, we build powerful business apps and can improve processes with minimal coding and quick setup and deployment.
Our goal is to build enterprise apps 20 times faster with 100 times less code! A low-code platform helps make that happen. It allows companies to explore new opportunities and to create innovative, fast and robust solutions with visual design tools like drag-and-drop. Here are a few key features:
Supports rapid application development
Speaks with declarative language for execution and management
Uses one-step deployment
Employs high-level programming abstractions such as model-driven and metadata-based programming languages
Supports the development of user interfaces, business logic and data services
Improves productivity at the expense of portability across vendors, as compared with conventional application platforms
Attracts and retains top talent with innovative culture
Requires no specialization, very easy to learn
Who can use a low-code application platform?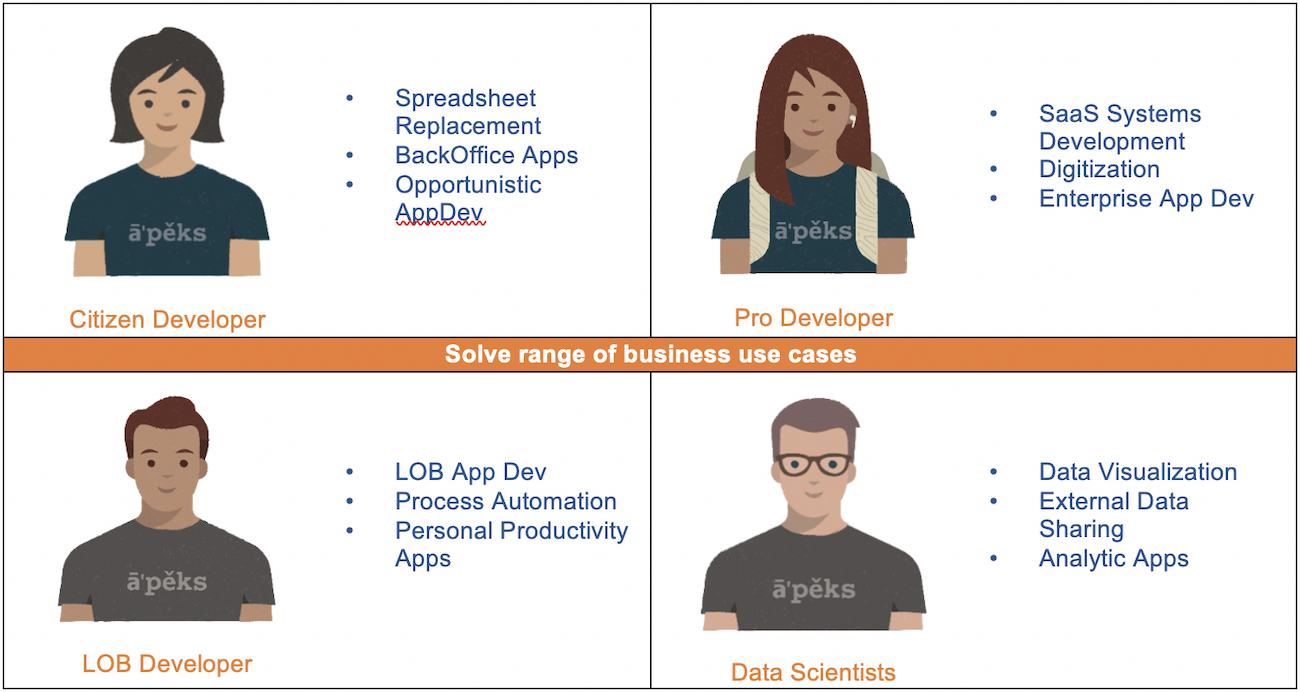 How does GM Financial use the platform?

GM Financial recently used a low-code platform called Oracle APEX to help our internal team improve some processes. This tool is free for companies that already have an Oracle DB license. Using the platform, we built an entire application to change the way a team member submits a request for child care reimbursement.
The low-code application allowed our team to approve, organize and store reimbursement requests with far less effort, improving team efficiency. The ability to generate quick reports and dashboards provided the team with visual information they needed to do their jobs and helped streamline the audit process.
Best of all, we built and deployed the application using the Oracle APEX low-code application in three weeks. This didn't require a third party and was done at no extra cost.
 
What's the best part about Oracle APEX low-code application platform?
Oracle APEX has many standard features, such as responsive application — automatically rendered on computers, phones and tablets without the need for development of specific platforms. Oracle APEX has REST capability for creating and consuming Web Services and REST APIs.
Oracle APEX combines easily with Agile methodology due to the simple deployment model combined with simpler and faster development capability.
Oracle is investing in this platform, offering more features and more flexibility with each release. Today, we have an opportunity to use Oracle APEX stand-alone version completely within a cloud environment.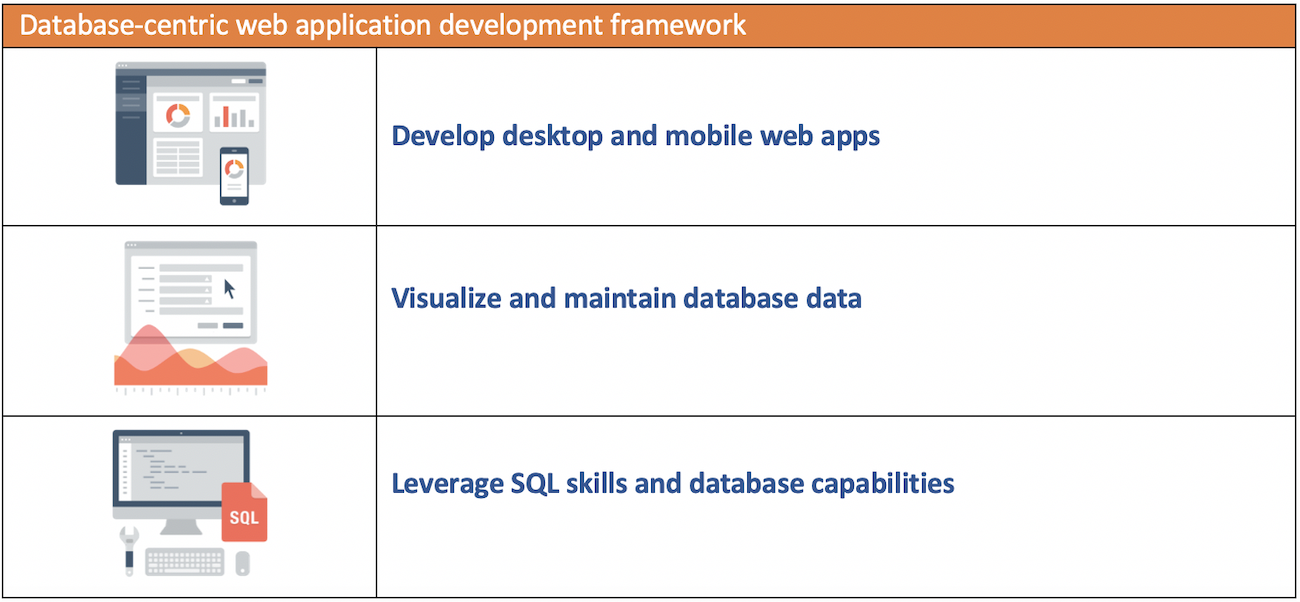 More information
Oracle APEX
www.youtube.com/watch?v=OHFEt5r3uuM
Gartner Report About low-code platform
www.gartner.com/en/newsroom/press-releases/2021-02-15-gartner-forecasts-worldwide-low-code-development-technologies-market-to-grow-23-percent-in-2021
www.gartner.com/doc/reprints?id=1-1ODHN7R7&ct=190812&st=sb
www.gartner.com/reviews/market/enterprise-low-code-application-platform/vendor/oracle/product/application-express-apex