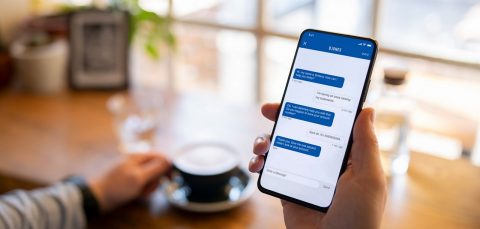 Now You Can Message Nanci 24/7
Contacting our Customer Experience team just got better:

More convenient
Opt in to receive text alerts* for payment reminders and late payments. Log in to MyAccount to update your notifications and respond to the first message to get started.
You can also text INFO to 53721 or log in to MyAccount and message us directly. You may meet Nanci, your GM Financial virtual assistant who can answer a lot of questions without even needing team member assistance. Some account-specific information may require an expert, but she can connect you with someone who can help.
More personalized
Get a dedicated representative who knows your account and how to service your needs.
One-to-one contact means quicker, more consistent assistance and resolutions.
Easier to use
Works on mobile, tablet or desktop for a seamless experience across platforms.
Transcript of conversation is saved for 13 months to review any time.
Log in to MyAccount and click the messaging icon

to experience the updated tool for yourself.
*There is no charge from GM Financial, but message and data rates may apply.