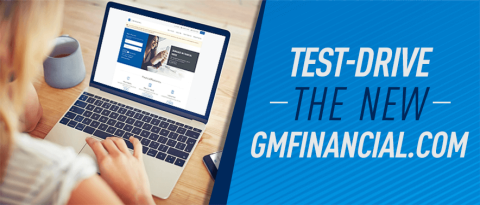 Test-Drive the New GMFinancial.com
You talked, and we listened. We recently launched a new site that delivers an even better user experience, and we did it by incorporating GM Financial customers' feedback into the design. When you visit gmfinancial.com, you may notice a few small changes that mean big improvements for your online experience. The changes include:      
Cleaner design. No matter what device you're using, you'll be able to navigate more easily with our simplified design. 
Better mobile experience. Our new site makes navigating on mobile a breeze. Find what you're looking for quickly and efficiently.
Improved search. Know what you want but not where to find it? Search your questions on our website and get even better results than before.
MYACCOUNT
You may notice the clean, simplified look has carried over to MyAccount. Browse your more comprehensive payment history, including any payments made online and over the phone. Watch each monthly payment move the needle toward paying off your account with our payment tracker. You can even schedule your next service appointment with a click of a button.
These changes may seem small, but they add up to a better online experience.