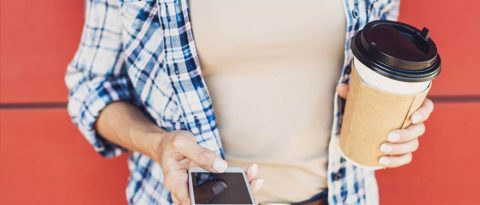 APPtitude — 3 Ways Your Phone Can Keep You On Track
You forgot to do something recently. It's OK; we all do.
Maybe it was something small like neglecting to run the dishwasher before leaving the house. Or, it might have been something bigger like forgetting to make your car payment on time. Fortunately, the key to fixing the forgetfulness is already in your hand — or charging on your nightstand. It's time to move beyond the sticky-note system and start using reminder apps on your smartphone like a pro.
Get started
First, mentally walk through the things you do on a daily, weekly and monthly basis and write them down. You'll find more routine than you realize. Consider health commitments, what keeps your lifestyle on track, and special occasions. Once you've compiled all of them, put them into groups.
Don't-miss dates

Organize time-sensitive events on a calendar app with repeating interval functions to set annual or semiannual reminders. Select an app that works across all of your devices.

Birthdays
Anniversaries
Doctor/dentist appointments
Vet appointments
Scheduled fitness classes
Social events

Can't-miss tasks

Schedule tasks that must be done on time (but could be completed ahead of the deadline) in a calendar-based app or a reminder app. Use settings to allow for persistent reminders if you find yourself unable to meet a deadline.

Pay bills like auto loans, mortgage or utilities
Renew permits or licenses 
One-off tasks with a specific due date

Adjustable activities

Plan tasks with flexible deadlines in a reminder app. These could also include minor day-to-day tasks like daily workouts.

Routine vehicle maintenance like getting your oil changed
Washing your vehicle
Home tasks like changing smoke alarm batteries
Walking your dog
Buying groceries
One-off tasks where deadlines aren't critical
Next-level digital reminders
Technology has made it easier than ever to use digital reminder tools to their fullest potential, even from your car, truck or SUV. Newer vehicles come equipped with connected car apps like Apple CarPlay® and Android Auto™ that interface with your smartphone and allow you to set reminders with the push of a button on your steering wheel. The OnStar® app can also keep you connected to know when maintenance is needed on your vehicle.
Smart home products like Amazon Echo (Alexa) and Google Home™ can help continue the hands-free integration. Simply speaking commands to set reminders and calendar events can be the key to removing the excuses of forgetting to set reminders and help get you on a consistent path to remembering.