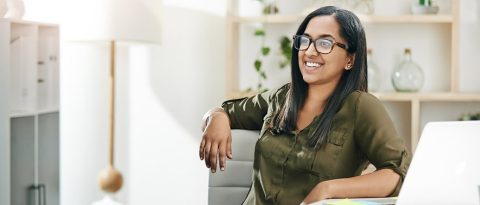 Own Your Financial Future
Most of us agree it's best to save money and control spending. But you need to know more than the fundamentals to fully own your financial future.
GM Financial believes in driving financial literacy for consumers in every stage of life. That's why we're committed to providing the insight and tools you need to make smart decisions with your money. It's also why we launched a financial wellness program to help educate and support individuals in their personal financial journey.

KEYS® by GM Financial provides information that can build your confidence when it comes to understanding your finances.
KEYS Online
KEYS Online is a hub for interactive, on-demand learning modules that walk you through topics from debt management to buying a home. In 10 minutes or less, you could be on your way to gaining new knowledge about money matters.
KEYS Live

We offer both virtual and in-person workshop experiences in underrepresented and underserved communities. We also have outreach and partnerships with community organizations, local schools, colleges and intern groups. These sessions are facilitated by a trainer and can be tailored upon request to help set you up for your financial journey.
Financial Articles
You can find more helpful information in our Financial Articles section related to money management, auto financing and household budgeting.
Ready to own your future and get on the road to true financial literacy? We're excited for you to join us.