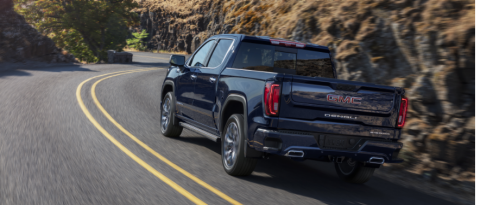 4 Fall Festivals Worth Road-Tripping To
With the arrival of the fall season comes falling leaves and faux cobwebs sweeping the country. And whether you prefer pumpkins or jack-o'-lanterns, fall festivals abound. This road trip guide to four of our favorite picks is sure to get you in the driving spirit. So pull up a map, check your tires and consider any of these options for a fall getaway.
Autumn at the Arboretum — Dallas, Texas
Our first stop takes us to Dallas to experience the vibrant Autumn at the Arboretum Festival. Here, thousands of pumpkins are used to create an enchanting small-town display. You can stroll through stunning pumpkin-lined paths and immerse yourself in the fall-themed beauty of the gardens. This classic pumpkin town is worth the drive, and your vehicle's infotainment features will set the tone for this autumn adventure. On the way to our next fest, check out the Road Trip Radio channel on Sirius XM Radio!
Albuquerque International Balloon Fiesta — Albuquerque, New Mexico
It's difficult to beat the breathtaking New Mexico sunrise, but imagine basking in the evening glow flying through the sky. The Albuquerque International Balloon Fiesta arrives in early October each year, where various races, challenges and light shows let the 500-plus balloons shine brightly throughout the festival. You can use adaptive cruise control, which many of GM's newest vehicles come equipped with, to maintain a safe distance with cars ahead and stay protected on the road.
National Apple Harvest Festival — Biglerville, Pennsylvania
Next up: Pennsylvania! Everyone deserves to indulge in the sweet, juicy goodness of freshly picked apples at the National Apple Harvest Festival. You can enjoy a variety of themed activities, from fruit picking to cider making. The list of apple-centered food is as mouthwatering as it is seemingly endless; choose from pie to fritters to apple pizza. Many of GM's vehicles have spacious interiors and ample cargo capacity, so you can easily transport your bounty of fruit back home and let the taste of autumn linger even longer.
Salem Haunted Happenings — Salem, Massachusetts
And finally, from Massachusetts' own "Witch City," the Salem Haunted Happenings festival is a monthlong celebration that ignites your Halloween spirit. Check out the Gallows Hill Museum Ghost Hunt, which is your chance to collect paranormal evidence during a spooky after-hours museum show using EMF detectors and audio recorders. Want to add an eerie atmosphere to your drive to Salem? Your GM vehicle could use noise canceling to block out unnecessary background noise, so even those in the third-row seat can hear the ghost stories being told by other passengers.
Each of these festivals promises an epic autumn adventure, and we hope the road trip will be well worth the journey. Soon, temperatures will drop from breezy to freezing. With winter coming up, it's important to stay safe and winterize your vehicle for the harsh winds and icy roads. Ask yourself: Is your vehicle ready for winter?