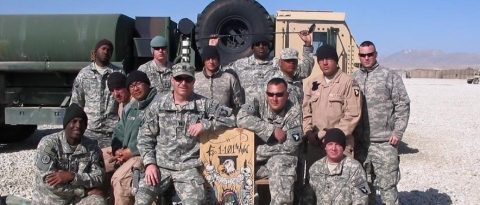 Battlefield Lessons Translate to the Corporate Boardroom
The man behind the uniform
As a teenager, Tod Willoughby made a decision that would change the trajectory of his life. Struggling in college and lacking direction in his life, he joined the U.S. Army at age 19.
Tod became a medic when he enlisted in 1992. Over the next 21 years, he attended Officer Candidate School and rose to the rank of major, leading artillery platoons and companies in Iraq and Afghanistan after 9/11.
After his Middle East tours, the Army sent Tod to Columbia University, where he earned a Master of Arts degree in Organizational Psychology. He became the Director of Leadership Development as a regimental executive officer at the U.S. Military Academy at West Point before retiring from the military in 2013.
Veterans bring a wealth of talent and perspective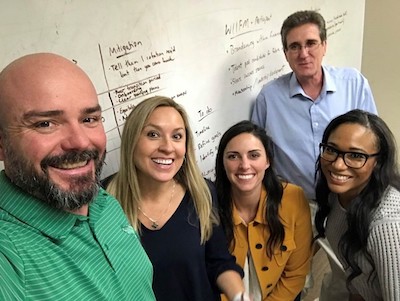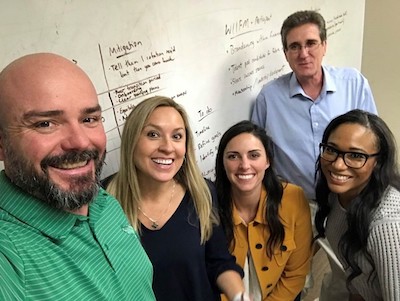 Tod (on the left) with his colleagues prior to the COVID-19 pandemic.

Tod joined GM Financial in 2016 and is Assistant Vice President, HR Business Partner for Dealer Services. Tod believes the military's first-class training provided a foundation for success in a corporate environment.
"The military has approximately 250 years of training experience," he said. "They stress collaboration, confidence, adaptability and a sense of urgency, the same competencies that GM Financial values. The military is very action-oriented because a deadline missed could be the difference between life and death.
"A diverse and inclusive workforce is deeply ingrained into military values," he said. "I'm very thankful that this same value set is part of our GM Financial culture."
The Army prepared him well for a career of developing leaders for GM Financial, he said.
"I'm finding there are more similarities than there are differences," Tod said. "There are some universal truths to leadership: You have to learn to trust each other, and as a leader, you can't control everything your team members do. Nor do you want to. You want to manage risk and let them use the skills they bring to the table."
Advice for building a career
Asked if he has advice for young professionals starting their careers, Tod said being part of a team means giving of yourself and embracing change.
"No company is going to provide a direct vertical career path," he said. "One thing the military taught me is, you can make some decisions for yourself, but the organization may have other plans for you. Be open to opportunities that you've never considered and use them to build new skills, experiences and relationships."