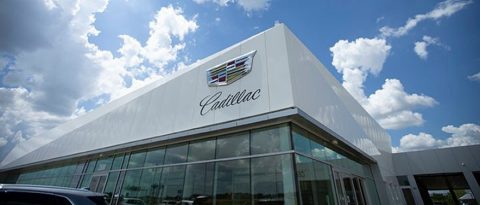 'A Huge Game Changer': GM Dealers Laud Floorplan Product
Auto Finance News (AFN),one of the industry's leading sources for news, insights and analysis, took a closer look at GM Financial's floorplan offering in its recent story, "Paying dividends: A look inside GM Financial's floorplan penetration program."
"GM Financial has set its sights on gaining more floorplan market share at franchised General Motors dealers, and the newest iteration of its Dealer Dividends program — which offers cash-back rewards in exchange for retail loan penetration — has served as a tipping point, turning long-standing wholesale relationships on their head as the captive stacks its ranks," the article reads.
Kyle Birch, President of North America Operations, spoke to the outlet about the growth and evolution of Dealer Dividends and how its success has helped transform the business' floorplan offering over the course of a decade.
The floorplan program has grown significantly since it was first offered, boasting 1,764 dealers and a 41% penetration rate at the end of Q1 2022, compared to 100 participating dealers at the end of 2012.
"By far, 2021 was really when we captured the momentum," Kyle told AFN.
"We didn't just add small and medium dealers, but some really large dealers in the GM family came over to partner with us, and they saw the value of the floorplan program along with Dealer Dividends," he said.
AFN interviewed several of GM Financial's most prominent floorplan dealers about their experience.
"It's a huge game changer, and any [dealer] not on this program is leaving a lot of money on the table," said Mike Bowsher, owner and president of Carl Black Auto Group, which operates Buick, Chevrolet and GMC dealerships in Florida, Georgia and Tennessee.
Switching to GM Financial for the commercial financing was "one of the greatest decisions this company has made in the last 20 to 25 years," Mike Bowsher said.
Marine Chevrolet Dealer Principal Mike Alford told AFN the ability to "test drive" Dealer Dividends was the tipping point that convinced him to switch to GM Financial.
"The dividends program is working, but GM Financial is also working," Mike Alford said. "I doubted they could grow into a full-fledged captive from the acquisition of a secondary company. I'm so happy I was wrong."
To read more about GM Financial's floorplan evolution, and for more from floorplan dealers, AFN subscribers can read the full story here.