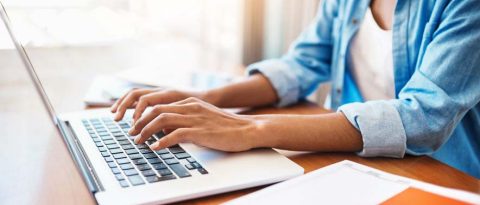 Why Does (She/Her) Include Pronouns in (They/Their) Email Signature
Have you seen someone include she/her, they/them or he/him on their email signature? For a cisgender person — someone who identifies with the sex they're assigned at birth — it might seem unnecessary or strange. However, for transgender individuals, nonbinary or others who don't identify that way, having their pronouns listed, and used, is very important.
Words matter
Dictionary.com recently released its word of the year: allyship.
This is defined as the status or role of a person who advocates and actively works for the inclusion of a marginalized or politicized group in all areas of society. Not as a member of that group, but in solidarity with its struggle and point of view and under its leadership.
Allyship is a cornerstone for all diversity, equity and inclusion (DE&I) efforts, and that's why using the correct pronouns is important. If this is something that speaks to you, here are a few reasons to consider putting your pronouns in your email signature, too:
It's inclusive

It shows that you and ultimately your company are inclusive. Adding pronouns lets people know you won't assume their gender and that they are welcome and safe within your company — whether they're prospective employees, customers or existing co-workers.

It's normalizing

When others include pronouns, it can take the pressure off people who feel marginalized and helps them feel welcomed and more comfortable to bring their whole self to work. To normalize something, discussions are needed: to share, to understand, to gain perspective. And, opening the door for more conversations around pronoun use and other inclusive language can bring DE&I to the forefront for every part of the organization.

It's easy

There's not an easier way to show you're an ally — that you welcome diversity and offer an inclusive place for others. This seemingly small action can have a big impact for those in underrepresented communities.
So, if you're considering putting your pronouns in your signature but find yourself thinking, "No one should be confused on the pronouns of my name," just remember it's not so much that people may be confused on your pronouns, but rather it signals to others that you're an ally who is inclusive and understanding.
Allyship is encouraged and one way GM Financial is taking steps to become one of the most inclusive companies in the world. Helping team members understand the value of adding their pronouns furthers our culture within the walls of our organization. To learn more about GM Financial's efforts, visit our DE&I page.