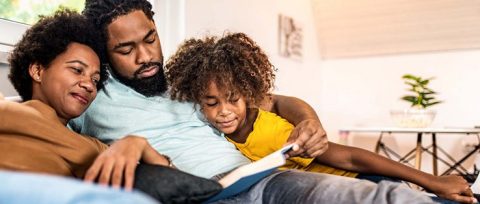 3 Ways To Honor Black History Month
February is Black History Month, a time when we reflect on the incredible impact and contributions of the African American community. While learning about African American history shouldn't only be reserved to this month, it is a great time to purposefully learn more about African Americans and their impact throughout U.S. history.
There are many ways that everyone can celebrate and honor African American heroes, whether at home or out in the community. Here are three ways you can celebrate Black History Month.
Visit museums.

Broaden your knowledge of African American history with a museum experience. Explore the National Museum of African American History & Culture at the Smithsonian to learn more about the life, history and culture of African Americans. Or spend time at the Negro Leagues Baseball Museum and learn how the league, established in 1920, impacted U.S. sports while discovering the stories of league legends such as Josh Gibson, Satchel Paige and many others. Or, if neither of these speak to you, use resources like the Association of African American Museums to find your fit.

Read books.

Reading books written by African American authors is an enriching way to gain perspective of the Black experience in the United States and from around the world. Whether you buy these books online, in a secondhand bookstore or check one out from a local public library, sharing and advocating for these authors and their works will go a long way to keeping their stories alive throughout history. Here's a great list to get you started on your reading journey.

Volunteer your time.

Real-life experiences can enrich learning. The goal is to get involved, so consider your skills, passions and abilities and get more involved in the African American community by volunteering for organizations like Black Girls Code, or find other community-based service projects to volunteer with. One idea to consider is to join a local outreach group and visit African American cemeteries to restore gravesites in disrepair and to respect those laid to rest.  
There are many ways to honor Black History Month beyond the suggestions in this article. It's important for each of us to seek opportunities to learn more about this powerful history and, in turn, share that knowledge with others. To find out more about GM Financial and our commitment to diversity, equity and inclusion, visit our DE&I page.