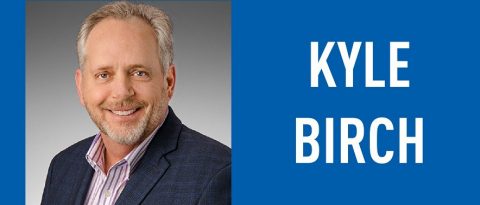 Addressing the Financial Literacy Gap is Essential to the Future of the Auto Industry and the Full Realization of the American Dream
Note: An abridged version of this op-ed ran in Automotive News on August 31, 2020.
In our country, car ownership has historically been a mark of achievement, independence and excitement, as well as a necessity of daily living for millions. For many, it's a source of pride and a conduit to a better life. Someone with a car can pursue higher education outside their own neighborhood. Someone with a car doesn't have to rely on limited mass transit to get to a well-paying job in a faraway city or suburb.
But responsibly acquiring a vehicle requires financial management skills, including understanding your credit and buying power, contract terminology, and budgeting. I am grateful that I learned lessons like how to build my credit and maintain a checking account at home from my parents. I'm also grateful I was born into a family where it was a given that I would graduate from high school, pursue higher education and build a career with ongoing support from my family and community.
My experience, however, isn't a shared one for many Americans. There are underrepresented communities of color across the country who may not have exposure or equitable access to the basic, fundamental financial literacy skills that can positively impact financial well-being. As an executive leader for GM Financial, General Motors' captive lending arm, I echo the leaders of GM and GM Financial who say it's time to push forward and provide focused help and resources for communities that have been left behind.
One recent study adds to the large collection of research published over the past decade, that shows clear and visible financial literacy knowledge gaps for communities of color. In 2019, the TIAA Institute and the Global Financial Literacy Excellence Center at George Washington University School of Business reported that African American respondents scored lower overall to questions on core financial literacy topics, including budgeting, borrowing and debt management, insuring, and more, than their white counterparts (38% correct versus 55%, respectively). This study also showed that respondents who had higher levels of financial literacy were more likely to plan and save for retirement.
At the end of the day, increasing financial literacy in underserved communities will not fully erase or fix the damaging gaps caused by decades of inequity and systemic discrimination. However, expanding access to financial education information and resources is a small but critical way we can help narrow these gaps.
I was inspired by GM CEO Mary Barra's words in a recent employee message addressing racial justice and equity. She said we have to stop asking why and start asking what: "What can we do, individually and collectively, to drive change ─ meaningful and deliberate change?"
Alongside our parent company, GM Financial is committed to providing financial empowerment information and resources to our customers and the public at large, making strides to bridge any financial literacy gaps within our own organization, and promoting inclusive practices with our employees, customers and dealers.

As chair of the AFSA Vehicle Finance Division Board, I can tell you that our industry is taking a close look at how diversity, equity and inclusion practices, along with increased access to financial knowledge, work together to benefit our employees and customers alike. I share some of GM Financial's ideas here not for a pat on the back, but in the hope that other organizations in a position to help will be inspired to have the same thought-provoking conversations and build upon these initiatives.
Our KEYS® financial literacy program has been expanded with robust tutorials offered online and outreach programs in underserved communities. We've also provided various schools serving students of color with financial literacy lessons for their curricula.
We've made recruiting a diverse workforce, cultivating diverse leadership and improving inclusion a companywide focus. We want our employee base to reflect our customer base at all levels of the organization. And we formed Diversity Councils and employee resource groups to educate each other about the differences and commonalities that we have, and how to view those differences as strengths.
We are working to source talent by building engagement with Historically Black Colleges and Universities. These initial engagements will include dedicated internship roles for HBCU students, financial literacy trainings and a more robust presence at career and jobs fairs.
More consumers with better financial know-how means consumers are empowered to make wiser decisions with their money, giving more Americans personal mobility. It's good for our customers, it's good for our industry and it's good for the economy.

Owning a car is a part of the American dream. The auto finance industry takes pride in helping Americans achieve that ownership. So, let's work together to support equitable financial literacy education access for more Americans. And let's start now. We all will benefit.