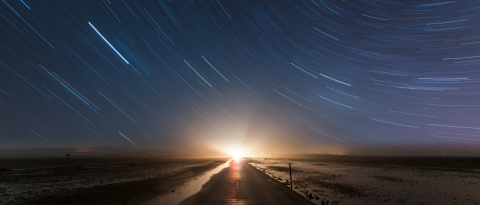 Road-Tripping Into the Future
I remember when we used to pull out a printed map we bought at the store, spread it out on the dash and use the car light to find the microscopic roads we were trying to navigate in the dark.
We've come a long way since then. Let's take a look at how something, even as small as road trips, has changed through new car technology. Case in point, consider how a standard vehicle now comes with features that cater to our needs.
Modern-Day Road Trip Essentials
Nowadays, a road trip isn't just a way to get to a destination. It's the entire extended experience of getting from Point A to Point B. Although the idea remains the same, the manner in which we approach planning a simple road trip has changed drastically.
Entertainment – Hours that used to be filled with endless games of I Spy can now be whittled away by streaming entertainment through your Wi-Fi-enabled vehicle.
Leveraging Utility – The convenience of using your vehicle app to have more utility like checking tire pressure, or checking fuel economy, tank volume, even unlock/lock car, to name a few, is a new form of self-love.
Help on the Road – Being stranded in the middle of nowhere used to be a legitimate concern, but now, with roadside assistance and being able to summon help at the touch of a button, this problem is a thing of the past.
Voice Integration – Voice assistance is now a thing of the present, which lets you order things on the spot, look up directions, find pit stops, and change music all without having to touch your mobile device.
Navigation Systems – With gadgets like OnStar®, Apple CarPlay® and Android Auto™, we can easily venture beyond our comfort zones, and the concept of "unknown territory" becomes less intimidating no matter how afraid of the dark you are.
Speaking of unknown territory, this begs the question of what's to come? I'm still rooting for flying cars for the masses.