gmf|us|en|wegotthis|2018|march
en_us
en-us
We Got This
NEW ANALYTICS
REPORTING FOR
PROFITABLE DECISIONS
by Robert Castillo
Month by month, dealers chart what success should look like, armed with spreadsheets, historical experience and aggressive goal setting.
Every 30 days (or fewer), the cycle begins again, and increasingly, planning month to month is a tough way to build sustainable profitability.
Dealers need more long-range visibility into dealership performance for smarter decisions that lead to profitable outcomes. To support dealer profitability, this month, GM Financial is expanding our dealer reports to include more analytics that impact dealership performance.
THE PROFITABILITY PICTURE
Spreadsheets only tell a portion of the story that dealers need to know. The new GM Financial dealer report visually displays data, so dealers quickly understand performance from multiple aspects and can make smarter decisions:
Optimize originations: Selling more effectively impacts profitability. Quickly compare new APR, lease and used originations, analyze booking trends, benchmark new retail market share and determine how to better leverage GM programs and offers.
Improve customer retention: Don't lose loyal customers. Review prior performance and all upcoming maturities. Additionally, dealers can view which lease models are returning over the next 12 months, so you can plan ahead for grounding vehicles with a good residual value at the right time and retain end-of-term lease customers.
Maximize off-lease strategy: Are you identifying off-lease opportunities in time to take advantage of good residual values for more profitable used-vehicle inventory or handing those opportunities to other dealers?
DEEP INSIGHTS DRIVE LOYALTY
Utilizing GM Financial data could help retain loyal customers. Here's an acquisition example:

RETENTION AND OFF-LEASE STRATEGY ARE EASIER TO VISUALIZE FOR SUCCESSFUL PLANNING.

- Robert Castillo
Senior Vice President
Dealer Services | Strategic Sales
VISUALIZE DEALERSHIP SUCCESS
Schedule time with a Dealer Account Representative to discuss performance indicators and opportunities that impact profitability.
SALES EFFECTIVENESS
APR and lease origination

Retention rates

Upcoming lease and retail maturities

Average retail and lease payments

Off-lease vehicle activity
Warning Signs
A TRANSPARENT RELATIONSHIP
Like any relationship, a transparent assessment is necessary for growth. Our culture is aligned around transparency because we're invested in GM dealer success.
Our expanded report identifies not only F&I areas where a dealership is thriving, but also what could be improved, including GM Financial service metrics and finance profitability. Dealers can even see the average backend, average days to fund and decision turn time.
For our GM Financial family of dealerships, profitability is about more than numbers. It's about fueling the ambitions of our dealers to help expand their businesses and be able to help more customers lease or buy the vehicle of their dreams.
When the opportunities of profitability are analyzed against actual performance, dealers can proactively plan and drive a better tomorrow for employees and a stronger business legacy for the next generation. Schedule time with your Dealer Account Representative to review your performance and explore new profitability opportunities.
Together we've got this.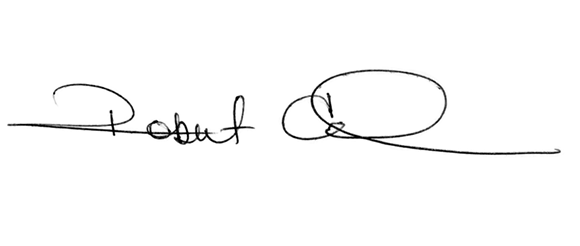 Robert Castillo
Senior Vice President
Dealer Services | Strategic Sales
Contact your GM Financial Dealer Account Representative or your local Credit Center.
For the Credit Center nearest you, call 888-556-4616.
2018 General Motors Financial Company, Inc. GM Financial and the GM logo are trademarks of General Motors LLC, used with permission.
/content/gmf/en_us/wegotthis/2018/march/jcr:content
true
https://www.buick.com
https://www.cadillac.com
https://www.chevrolet.com
https://www.gmc.com
/en-us/resources/lease-end/get-going.html
/en-us/resources/lease-end/get-inspected.html
/en-us/resources/lease-end/get-started.html
/en-us/resources/lease-end.html