gmf|us|en|wegotthis|2018|february
en_us
en-us
We Got This
HELPING DEALERSHIPS
PERFORM MORE
PROFITABLY
by Bob Winn
As customers shop differently than ever before, dealership performance and profitability are increasingly intertwined.
Monthly sales goals are just one part of an intricate equation that is challenging many owner principals and general managers to look at operations and sales effectiveness differently.
As the industry faces complex market conditions, including rate increases and used-vehicle value fluctuations, dealers have to tune up their performance in every department of their business to meet customer expectations of competitive pricing and better service.
We see profitability as a summary of a high-performing business, and GM Financial is continuously analyzing the needs of dealers and the markets they compete in. As a new captive, we think differently and act with agility while deploying the same scale and trust that dealers would expect from GM's auto finance arm.
PRICING STRATEGY
Conquering the market means overhauling dealership sales effectiveness. GM Financial works closely with GM to develop products that dealers need, including incentive programs that move the right vehicles at the right time. We also align closely with dealers to help them take advantage of used-vehicle inventory opportunities through Remarketing Solutions.
Floorplan dealers are further empowered through Dealer Dividends® to create a pricing strategy that's more competitive than ever. Combined with eligible programs from GM, some dealers have marketed vehicles with additional incentives, allowing them to compete effectively.

GM FINANCIAL'S PRODUCTS ARE ENGINEERED TO GROW DEALERSHIP REVENUE.

- Bob Winn
SVP Pricing Analytics and Product Development
BUYING BETTER
Other efficiencies within the dealership are key to performance too. There's a tremendous opportunity when lease customers return at the end of term to put them into a new lease. Then the lease return becomes another sales opportunity for customers shopping for a great pre-owned vehicle that's already on your lot.
In 2016, 20 percent of lessees pulled out of their leases about 300 or more days from maturity. GMF Dealer—Source® Maturity Viewer gives dealers the competitive advantage to better forecast when customers may be open to leasing again while dealers are able to stock their lots with late model GMs. That's buying better.
PROFITABILITY SCORECARD
As a full captive, GM Financial designs products and solutions that benefit dealership profitability.
SALES EFFECTIVENESS
Exclusive GM lease programs

Exclusive GM APR Subvention programs

84-month loan programs
Other Lenders
CUSTOMER RETENTION
Industry-leading lease and APR loyalty*

Branding throughout the customer lifecycle

Payoff and in-equity leads

Lease Loyalty Program
Other Lenders
PRICING STRATEGY
Down Payment Assistance programs

Exclusive Cap Cost Reduction programs

Exclusive GM Bonus Multiplier incentive

Backend up to $6,000**

90/10 Lease Reserve Split (or $200 flat)**

Pre-owned inventory

Grounding dealer benefits, including lower buy fee and first access to inventory.
Other Lenders
Not aligned to support GM vehicle sales

May require dealers to ground and buy at auction, adding additional fees
CASH FLOW MANAGEMENT
Floorplan and capital investments

Expansion and renovation financing

FastTrack funding

eContracting
Other Lenders
*GM has an industry-leading 79% loyalty rate among GM Financial lease customers and 67% loyalty rate among current GM Financial APR customers, based on IHS Markit Lease and Retail Return to Market Manufacturer Loyalty data in the U.S. of General Motors vehicles, during the 12-month time period of January – December 2016.
**Programs are subject to eligibility and tier guidelines and may change without notice.
PROFITABILITY AS A SCORECARD
Reviewing dealership performance is a holistic exercise. Here are a few considerations:
Are the finance products designed to retain customers? GM Financial enjoys industry-leading customer loyalty among APR and lease customers*.

Is expansion feasible? GM Financial's Commercial Lending Services equips dealers with the opportunity to expand to new locations and grow.

Are pre-owned sales as profitable as possible? If you can get the customer into another GM, you're building efficiencies and savings that boost profitability.
GM Financial is invested in helping dealerships perform; it's good for business and it's good for customers.
We got this.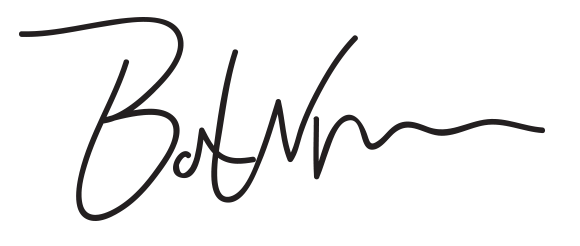 Bob Winn
SVP Pricing Analytics and Product Development
Contact your GM Financial Dealer Account Representative or your local Credit Center.
For the Credit Center nearest you, call 888-556-4616.
2018 General Motors Financial Company, Inc. GM Financial and the GM logo are trademarks of General Motors LLC, used with permission.
/content/gmf/en_us/wegotthis/2018/february/jcr:content
true
https://www.buick.com
https://www.cadillac.com
https://www.chevrolet.com
https://www.gmc.com
/en-us/resources/lease-end/get-going.html
/en-us/resources/lease-end/get-inspected.html
/en-us/resources/lease-end/get-started.html
/en-us/resources/lease-end.html