ACF Connection
Monthly Income Calculator
---
Subprime Financing and AmeriCredit Dealer Rewards
Like any seasoned heavyweight, we've been training for years. AmeriCredit has a 25-year legacy built on competitive subprime financing. Help your customers go the distance.
Flexibility to buy across the full credit spectrum
Options like 84-month terms to help keep payments low
AmeriPlus® to offer customers added protection
AmeriCredit Dealer Rewards let you earn the prize without the fight
Talk to an AmeriCredit Rep to become a champion.
Feeling chatty? Give us a shout at 1-888-556-4616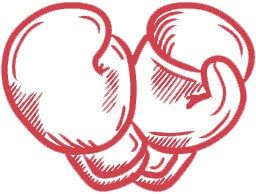 AmeriPlus
Adding AmeriPlus to your ancillary product lineup provides a quick rebound for your customers and a game-winning goal for your store. Choose only the products you need and put your best players on the ice.
Guaranteed Asset Protection or GAP
Vehicle Service Contract or VSC
Pre-Owned VSC
ire and Wheel Protection or TWP
Check out MyAmeriPlus and cue the fist bumps.
Pre-Owned Vehicles
Reeling in the right used vehicles for your store takes skill. Through GM Financial's remarketing program, available to AmeriCredit dealers, it's easy for you to stock up on premium pre-owned vehicles inlane or online.


Chevrolet, Buick, GMC and Cadillac vehicles
Returned GM Rentals and Company Cars
GM Financial Off-Lease vehicles
Various make retail repo units
NAAA Silver-certified units with a seven-day guarantee


With sales daily nationwide, hook the trophy you need at an auction near you.